COMING SOON :
MERIBEL RESTAURANT 2019 MENUS 
UPDATE:  10TH DEC 2018.
I AM AT THIS MOMENT COLLECTING ALL THE NEW MENUS SO THANK YOU FOR YOUR PATIENCE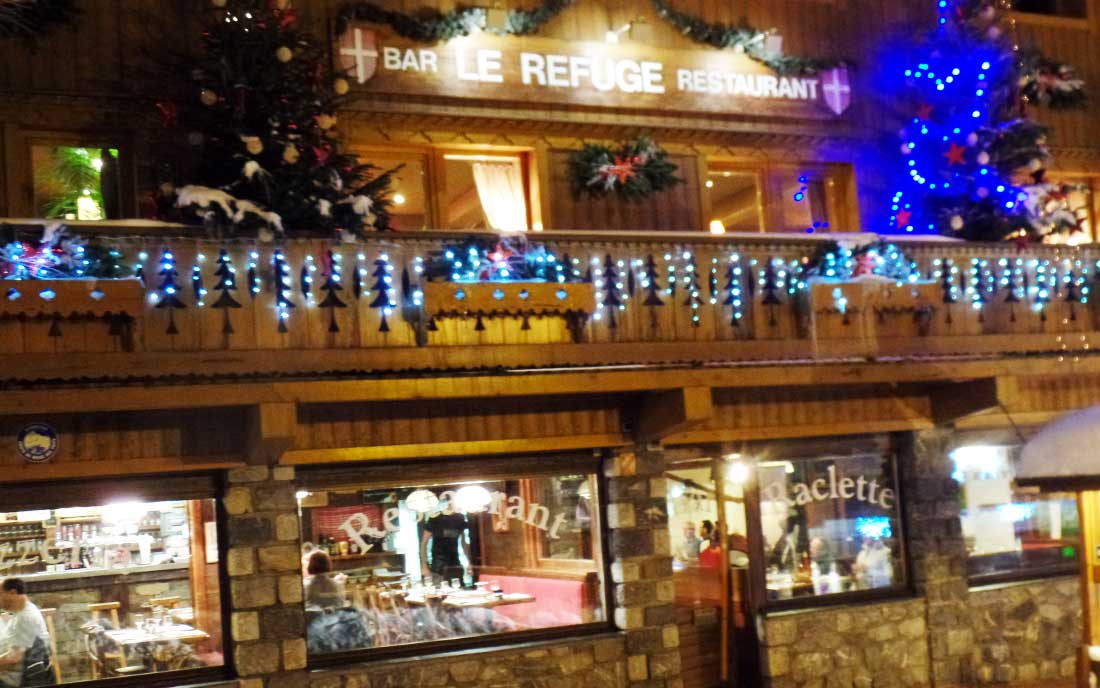 ♦ MERIBEL RESTAURANT MENUS
♦ Now relax and study the menus of our favourite Meribel restaurants before you make a reservation. The menus will be updated here in December 2018 as soon as they send them to us.

Meribel Restaurants Main Town
Barometer Restaurant
(Centre)
Barometer Bar / Restaurant. The Barometer has underwent a complete overhaul for the 2018 season and now has a separate restaurant section with a full menu, reservations and table service.
Igloo Restaurant
(Centre)
Igloo is a fairly new restaurant/bar with some very good reviews. Situated in Meribel centre just 100m uphill from the tourist office. As shown it has an actual Igloo built inside. Fabulous for large groups!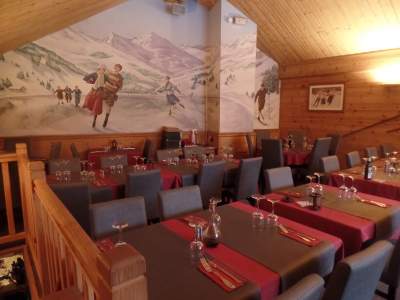 La Flambee
(Chaudanne)
La Flambee was the first Italian restaurant in Meribel and in the 2018  season added a new selection of Italian dishes to the menu.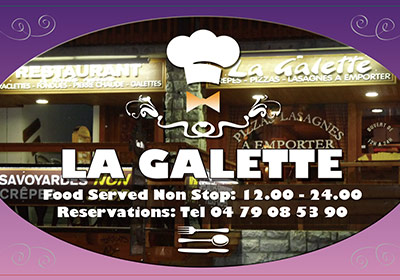 La Galette
(Centre)
La Galette is a lovely family run restaurant on the Galerie De Cimes, 100 yards up from the tourist office. It is a very popular busy establishment so always reserve. Well known for Fondues, both meat and cheese.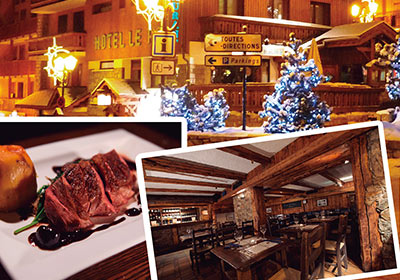 La Taverne
(Centre)
La Taverne is right in the centre of town with a lovely cellar restaurant. Reasonable prices and nice friendly service.
Le Close-Up
(Centre)
Le Close-Up is a new restaurant , to be found the 1st floor , 100 yards uphill from the tourist office. It is quite unique as the patron is a Magician and performs at your table ! Traditional Davoyard dishes.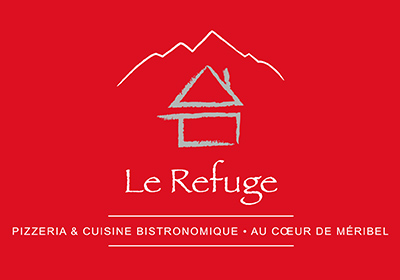 Le Refuge
(Centre)
Le Refuge is now in to its 2nd season under new ownership. I had a lovely pizza here last season. Nice warm atmosphere . Steaks, pizzas and other local Savoyard traditional meals are on the menu. Upstairs is more upmarket with a larger and varied menu.

Meribel Village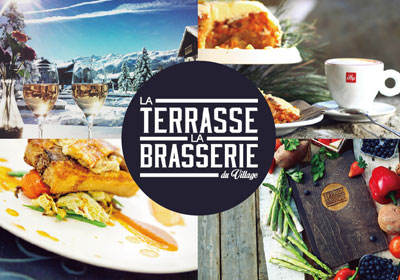 La Terrasse Meribel Village
(Meribel Village)
La Terrasse, Meribel Village, right by the bus stop. Only 5 minutes from Meribel town centre. Lovely venue for dinner or lunch also. See more for menu samples.

Dinner At Meribel Morel And 1600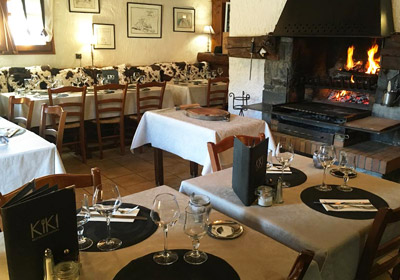 Chez Kiki Restaurant
(Morel)
Chez Kiki is a famous restaurant at Meribel Morel. Kiki himself is now semi retired but David the chef continues.
Aux Petits Oignons Restaurant
(1600)
A beautiful little restaurant situated at Meribel 1600. Their is a bus stop right outside. With a log fire burning in the centre this venue has lots of atmosphere and the service is first class.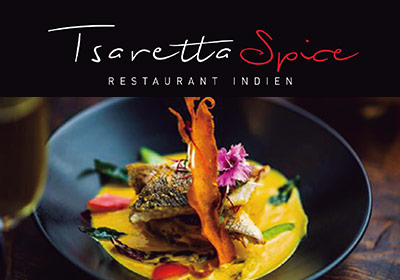 Tsaretta Spice Indian Restaurant
(1600)
Opened in 2016/17 season this superb indian restaurant is located at Meribel 1600. There is a bus stop almost right outside so very convenient wherever you are staying in Meribel. Tsaretta Spice serves fabulous real authentic indian food, employing  top indian chefs in the kitchen.

Dinner At Le Plateau & Rond Point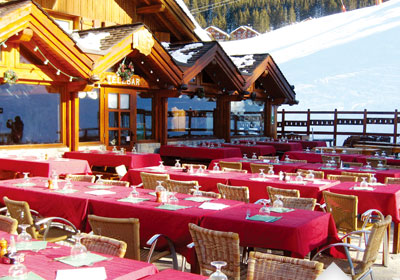 L'adray Telebar
(Le Plateau)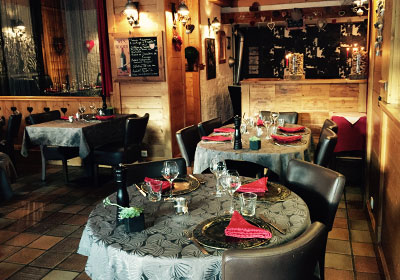 Le Cro Magnon
(Le Plateau)
Le Cro Magnon is a wonderful venue for an evening meal. The lovely friendly owners Delphine & Mathieu have even improved on it's many years of good standing since they took over a few seasons ago.