COMING SOON :
MERIBEL RESTAURANT 2020 MENUS 
UPDATE:  24TH DEC 2019.
I AM AT THIS MOMENT COLLECTING ALL THE NEW MENUS SO THANK YOU FOR YOUR PATIENCE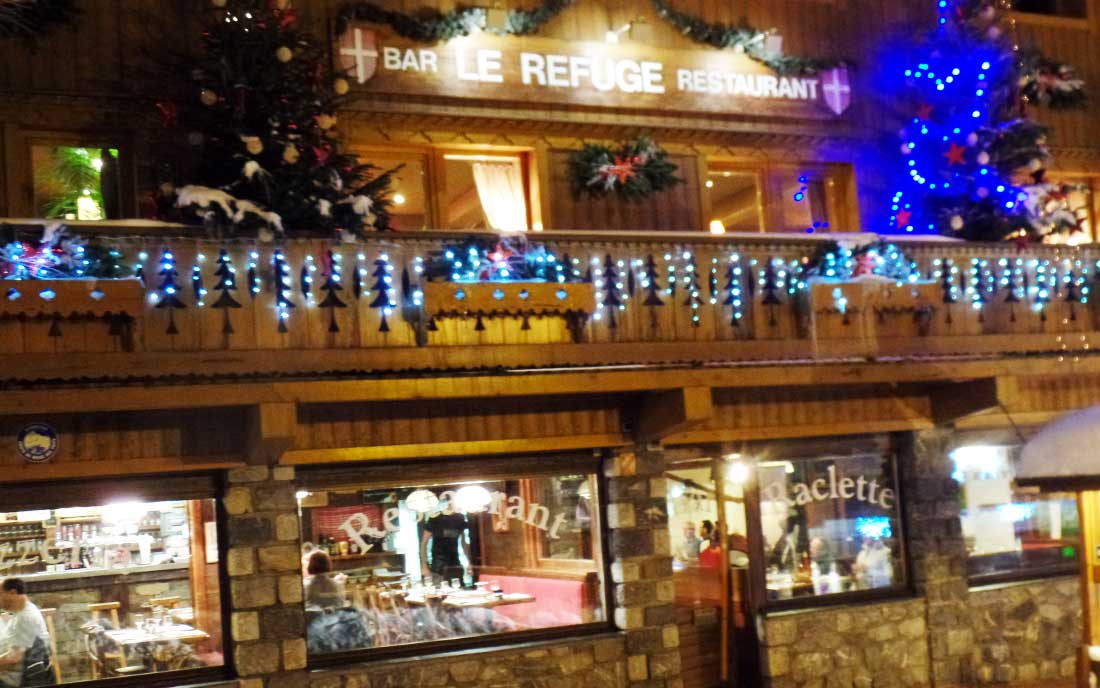 ♦ MERIBEL RESTAURANT MENUS
♦ Now relax and study the menus of our favourite Meribel restaurants before you make a reservation. The 2020 menus will be updated here  as soon as they send them to us.

Meribel Restaurants Main Town
Barometer Restaurant
(Centre)
Barometer Bar / Restaurant. The Barometer  underwent a complete overhaul for the 2018 season and now has a separate restaurant section with a full menu, reservations and table service.
Igloo Restaurant
(Centre)
Igloo is a fairly new restaurant/bar with some very good reviews. Situated in Meribel centre just 100m uphill from the tourist office. As shown it has an actual Igloo built inside. Fabulous for large groups!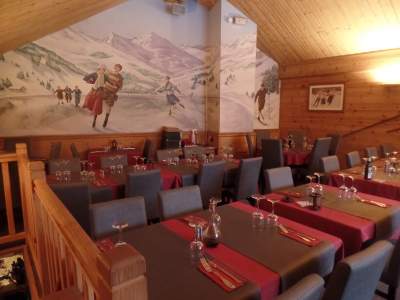 La Flambee
(Chaudanne)
La Flambee was the first Italian restaurant in Meribel and in the 2018  season added a new selection of Italian dishes to the menu.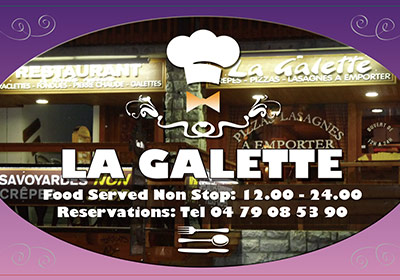 La Galette
(Centre)
La Galette is a lovely family run restaurant on the Galerie De Cimes, 100 yards up from the tourist office. It is a very popular busy establishment so always reserve. Well known for Fondues, both meat and cheese.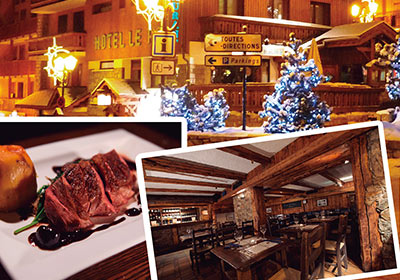 La Taverne
(Centre)
La Taverne is right in the centre of town with a lovely cellar restaurant. Reasonable prices and nice friendly service.