Eurostar to Meribel / St Pancras Station to  Moutiers Station

Eurostar / Travel by rail London UK to Meribel / France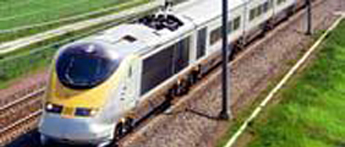 Rail Travel Meribel
St Pancras Rail Station London to Meribel. (Moutiers Rail Station)
Rail Travel To Meribel: The new ski service winter snow train is a great way to get to Meribel by rail, but make sure you  book the right snow train. It is best to go  via Lilles.  (Change at Lilles is the best then direct to Moutiers). Some Eurostar ski train routes mean changing  in Paris. Not so easy.
The new snow train gets in to Moutiers (for Meribel) at about 6pm on Saturday  and leaves on the following Saturday evening at about 23.00.
You can get the full details and train travel packages at www.snow.co.uk.
Rail Travel Times to come for 2024. Note France is 1 hour ahead of us.
London to Paris
4.5. hours.
Paris to Meribel
(Moutiers Rail Station)
4hrs 20 Mins
London St Pancras to Moutiers via Lilles.
Abut 7 1/2  Hours approx
Dept Sat 6.0 , 9.00 , 10.20  arr 15.50,17,30,19.10
Return Dep. Sat 10,30  arr 18.30
Prices from around 115.00 GBP 1 way
Since the release of the Eurostar Snow Train tickets this summer, the winter 2023/2024 ski train is now available as a package holiday from SNO .
The snow train is highly recommended by us for a Meribel skiing holiday. A regular public bus will bring you up from Moutiers to Meribel centre. Cost about 12 euros per person. A taxi to Meribel is approx 80 euros for 4 persons.
Go for it… We wish you great snow……
If you need a taxi from Moutiers up to Meribel try reserving one in advance:
www.meribeltaxis.com
Tel +33 (0) 479 00 47 37
Yann Leray Taxis
www.pacifictransport.com
Tel 0643807725
Both very reliable Meribel taxi services, well known to us at Meribel Unplugged.