Meribel Les Allues Apartments – 1 & 2 & 3 Bedrooms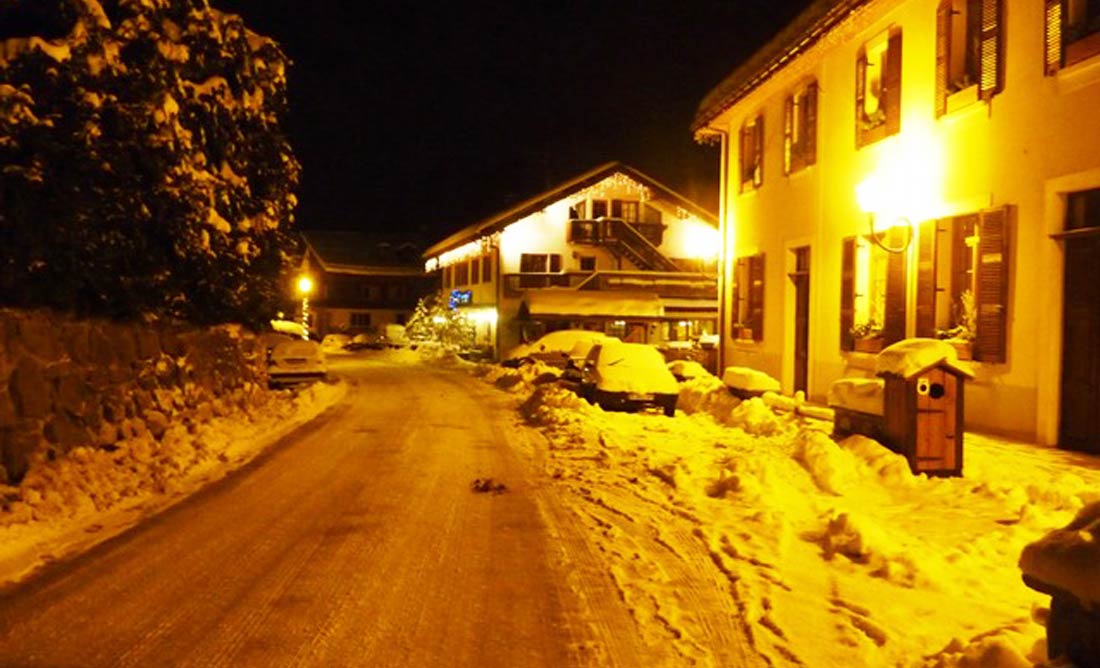 GOOD REASONS TO CHOOSE LES ALLUES VILLAGE
Meribel Les Allues is a picturesque ancient 14th century village with oodles of character. Meribel Les Allues apartments represent very good value compared with the main town.

Apartments for rent in the village are far cheaper than those up in the centre.

Most rental apartments in les Allues are actually very modern and extremely well equipped. The apartments come with 1 , 2 or 3 bedrooms normally.

Meribel les Allues has it's own local pub and some superb restaurants. All within walking distance of your accommodation.

With the free bus service running till midnight partygoers can enjoy the famous Meribel nightlife as easily as staying up in the centre.
MERIBEL LES ALLUES APARTMENTS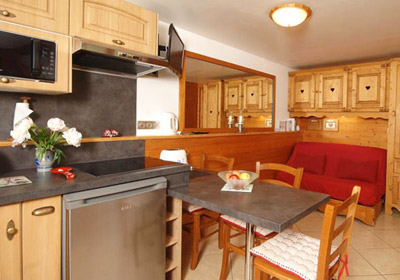 Studio La Fée des Neiges
(1 double bed for 2 guests)
A lovely little studio sleeping 2 in 1 double bed. Very well equipped with TV and free wifi.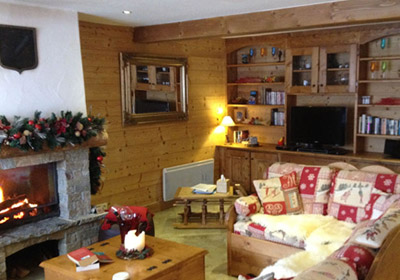 Champêtre Apartment
(2 bedrooms for up to 4 guests)
This luxury and spacious Garden Apartment (94sqm) sleeps up to 4 in 2 large bedrooms, as twins or double beds, has 1 bathroom plus a 2nd w/c. Also WiFi, British & French Satellite TV.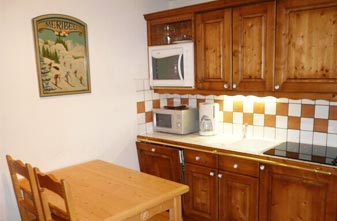 1 Bedroom Apartments (Various)
1 Bedroom apartments can usually sleep 2 adults and 2 children. The children would normally sleep on a bed settee in the lounge.
The selection of accommodation in Les Allues ranges from some old traditional split houses to modern MGM high quality custom apartments.
The kitchens will be well equipped with everything you need for your ski holiday. Some will have French TV and DVD players.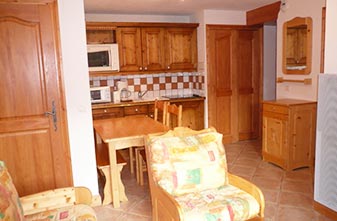 2 Bedroom Apartments (Various)
The 2 bedroom apartments in Les Allues usually have a double bedroom then a twin bunk room for 2 more, either adults or children Some will also have a bed settee for another 1 or 2 persons.
All will normally have a ski locker and a terrace or balcony. The kitchens are well equipped. It will have a bathroom, normally with bath and wc or separate wc. Most will have Tv or and Dvd player.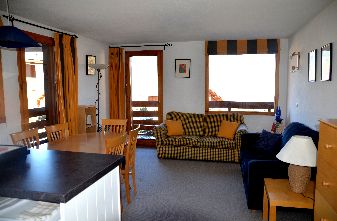 2 Bedroom Apartment 
This modern, spacious, fully equipped 2 bedroom apartment (46m2) with garage in the centre of Les Allues sleeps 4/5 people. The L shaped balcony offers spectacular views of the valley. The property is less than 5 minutes' walk to the ski bus taking you to Meribel centre in 10 minutes or 2 minutes' drive to the Olympe gondola.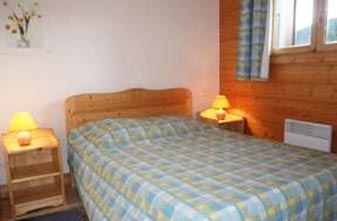 1 & 2 Bedroom Apartments
A typical double bedroom in a 1 and 2 bedroom apartment.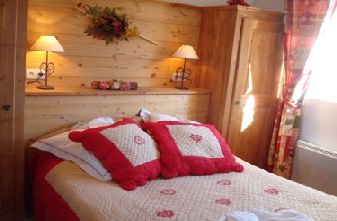 3 Bedroom Apartments
Lovely example of a double bedroom in this 3 bedroom apartment.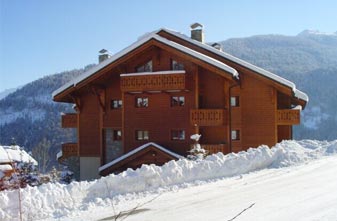 3 Bedroom Apartments
Most  3 bedrooms apartments in Les Allues are luxury class and very spacious. They have 1 or 2 bathrooms and separate wc normally. Most will have a balcony and all will have a ski locker. The kitchens are very well equipped. TV and DVD players are quite normal. The apartments will sleep between 6 and 8 people. I bedroom would normally be a double. The others twin or bunks.