MERIBEL SKI SCHOOLS & SNOWBOARD SCHOOLS
GROUP LESSONS & PRIVATE LESSONS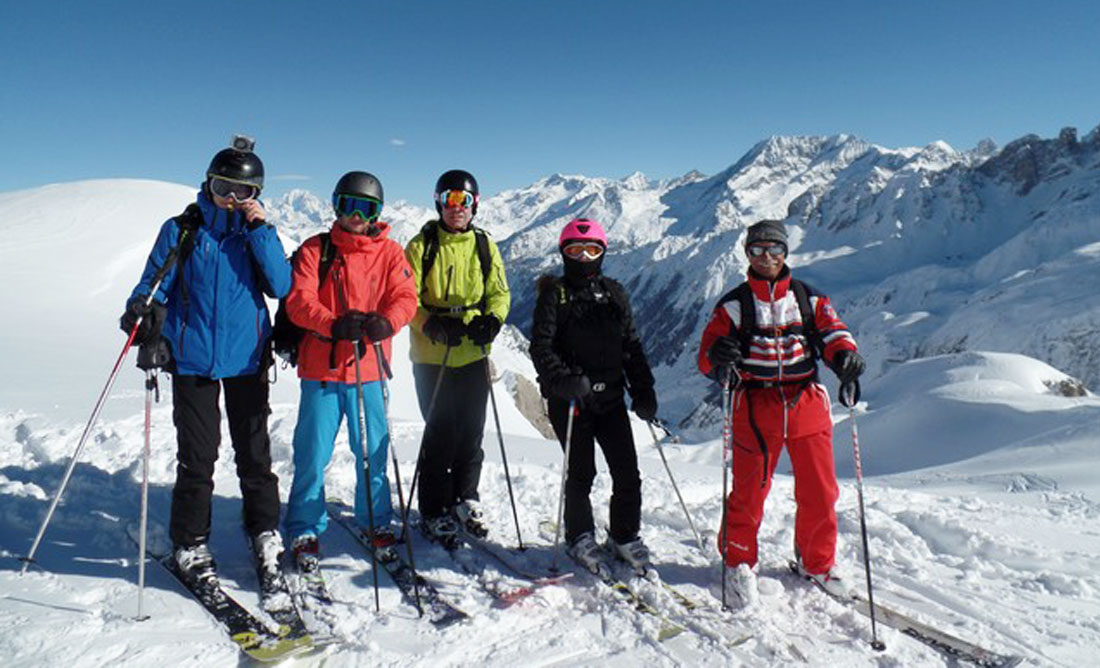 Meribel Ski School is the perfect place to learn to ski. Whether you are a beginner or an expert, Meribel offers ski lessons for all levels. With experienced instructors, you can be sure you will have the best experience learning to ski in an enjoyable and safe environment. From private lessons to group ski classes, Meribel Ski Schools can provide you with the perfect ski experience. So take advantage of Meribel's unbeatable ski lessons and make your ski holiday a memorable one.

Meribel Group Ski Lessons

With the ski & snowboard schools in Meribel group ski lessons can be taken mornings or afternoons.
Ski schools in Meribel for beginners normally start about 9.15am for 2 hours. Group lessons for intermediates skiers and advanced skiers are mornings or afternoons. The same goes for snowboarders group lessons.
All day ski school instruction including lunch in both Meribel and Meribel Mottaret is available for children in school holidays.
We have listed here a comprehensive choice of Meribel ski schools and Meribel snowboard schools. Many can give ski or snowboard lessons in both Meribel & Meribel Mottaret. Group lessons normally meet at Chaudanne Lift Centre or Mottaret Tourist Office.
____________________________________

Meribel Private Ski & Snowboard Lessons
Private ski & snowboard lessons in Meribel can be had with either 100% private instructors or with the ski school instructors who will also give private lessons to individuals or small groups. But note that the skiers / snowboarders must be of similar standards. It is not possible to teach students of widely varying levels together. When you book private ski lessons the teacher will probably meet you at any location that suits you in the Meribel valley.

Private ski Lessons
All ski schools give private lessons. Please note that these need to be booked well in advance for school holidays. Private instruction normally comes in 2 hour sessions but can be longer.

Ski School Meeting Points
Clients from Meribel Les Allues or Meribel Village will have to meet at Chaudanne. All the Meribel ski schools have a meeting point at the Chaudanne lift centre. The ESF ski school also have meeting points at Rond Point & Mottaret. Snow Systems ski school have a meeting point at Mottaret.
Our advice is to check all ski classes to see which suits you best. Ski lessons come in morning or afternoon sessions. In high season all your ski lessons should be booked well in advance.

Snowboard Schools
Also on this page are 2 dedicated snowboard schools. Most of the Meribel ski schools also give snowboard lessons with qualified instructors but these 2 are for "Pure Dedicated Riders".

Make Your Choice
Scroll down to see all 10 of the best ski/snowboard schools in Meribel and make your choice. Or alternatively fill in the ski or snowboard lessons request form and send your requirements to all the schools in one hit. So Easy!
Meribel Unplugged Ski & Snowboard Schools
SKI SCHOOLS
Send your request immediately to all 10 of the best schools
in Meribel.
Meribel Unplugged Ski & Snowboard Schools
SNOWBOARD SCHOOLS
Send your request to all the best schools
in Meribel.
THE BEST OF MERIBEL SKI SCHOOLS: GROUP LESSONS & PRIVATE INSTRUCTERS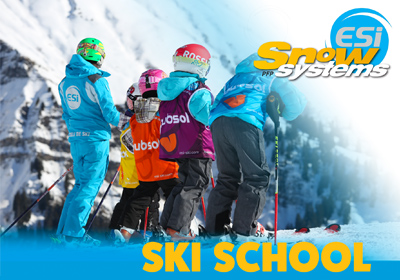 Snow Systems
(Ski & Snowboard School)
Snow Systems Ski School has ski and snowboard classes in Meribel & Mottaret. It is a private school with English & French speaking instructors. Meeting points are at Chaudanne & Mottaret.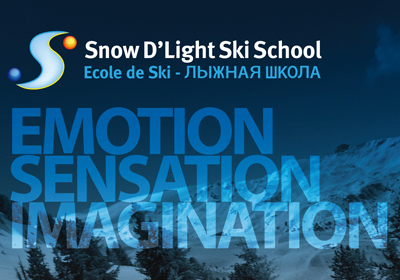 Snow D'light
(Ski & Snowboard School)
Snowd'light is a Meribel ski school also giving ski lessons in operates in Mottaret & Courchevel. It is an independent snowsports company with English and international speaking instructors. Meeting point is at Chaudanne.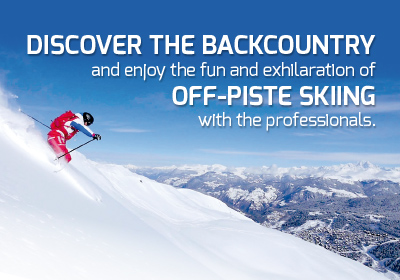 ESF Off Piste Ski School
(Off Piste Skiing Groups)
The ESF have a great off piste skiing class for good piste skiers. It runs weekly from 9.15 am till 1pm. I can highly recommend these classes. I was the first ever client in 1986 to join it! In those days it was called Rally Savage! These instructors always find the best powder and spring snow conditions.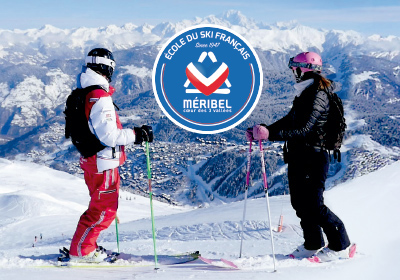 ESF
(Ski & Snowboard School)
The ESF Meribel Ski School has offices at the Tourist Office, Chaudanne, Mottaret & Rond Point. The French national ski and snowboard school has over 400 ski instructors speaking English and French and many other languages.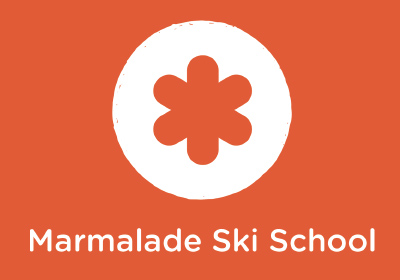 Ski Marmalade
(Ski & Snowboard School)
Our skilled and experienced team of ski instructors makes us the perfect choice for all levels of skier – from beginner to pro. A lesson with Marmalade is guaranteed to improve your skiing and confidence on the mountain. Delivered in a personal, professional, safe, fun and enjoyable environment.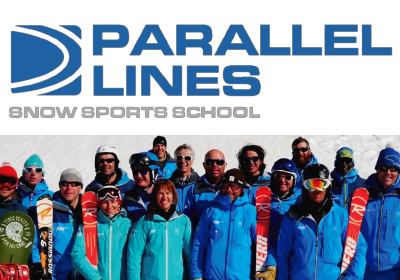 Parallel Lines
(Ski & Snowboard School)
Meribel's biggest British Ski & Snowboard School with 28 instructors in peak weeks. Parallel Lines provide fantastic ski or snowboard lessons designed around you with only the highest qualified instructors. Parallel Lines have now been delivering English speaking lessons for 17 years in Meribel for beginners right through to advanced. Adults or children.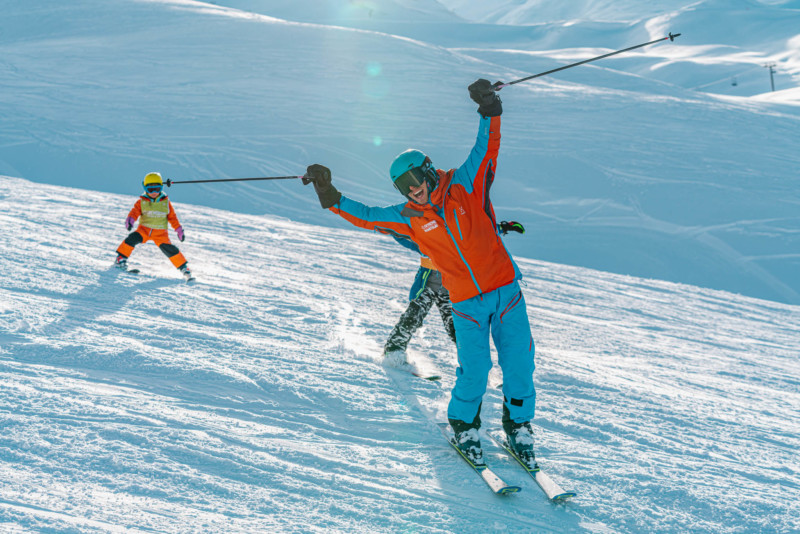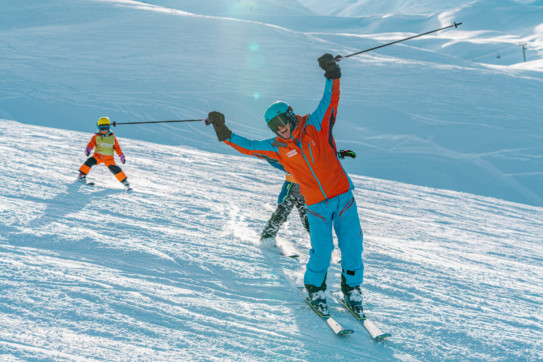 Oxygene Ski & Snowboard School
Oxygene has been known for friendly, fun ski lessons for over 30 years. Offering a winning selection of group ski and snowboard lessons for children and adults, private lessons, and off-piste sessions. Teaching in English and French (and other languages besides), exclusive use of a beginners area, and extras like off-piste security equipment supplied. They really go the extra mile!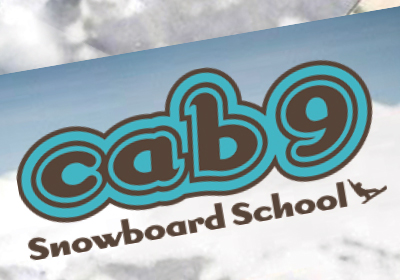 Cab 9
(Snowboard School)
Cab 9 are the special dedicated snowboard only school in Meribel. Snowboard lessons for the real enthusiastic riders.