MERIBEL CHALETS AND APARTMENTS
Fully Catered Chalets in Meribel
Here you will find a wide choice of Meribel ski chalets in the main town area, catering for up to 23 guests. All are fully catered. This usually means breakfast, afternoon tea and cakes and normally 3 to 5-course dinner with wine included. Since Brexit & Covid most Meribel catered chalet staff have 2 days a week off so you can sample a local restaurant for dinner. If you can afford it then these luxury chalet holidays are the best way to enjoy your ski holiday in Meribel.
Here you will find so many chalets that you might prefer for me to look for you. If so just drop me an email with your exact requirements , including the number of guests , adults and children, bedrooms required plus any extras , and I will reply quickly with a choice of available chalets. Most chalets have their changeover days on Saturdays or Sundays.
Meribel town is more like a very large village. All the chalets, thanks to the Scottish colonel Peter Lindsay, are very attractive. They are built from local Savoyard materials and have wood cladding. Peter Lindsay discovered Meribel in 1938. He was exploring the Savoie area for a future ski lift project. Having looked at all 3 Valleys including the Val Thorens Belleville valley and the Courchevel valley he decided on Meribel. He then helped develop it after the war ended into a major French ski resort. The mountains are skiable on both sides of the Meribel valley. You can follow the sun all day long here ! Meribel also has a great selection of ski schools, restaurants, apres ski bars – nightlife, plus other winter sports activities. All on its doorstep! After 30+ seasons here I promise you Meribel is a truly superb resort for a ski holiday.

Many of the fully catered Meribel chalets are located in the best prime locations. Quite a few are within walking distance of the piste. Some are actually ski in ski out chalets, being located right on the piste itself. Many of the chalets in and around Meribel town now also offer a private chauffeur service to and from the ski slopes for their guests.

Prices are usually higher in the town centre but for convenience, the locality cannot be beaten. From the main town area you can ski or take the free Meribus to Chaudanne ski lift centre. From there it is only 15 minutes skiing to the Courchevel valley or the Belleville valley. For Courchevel take the Saulire gondola. For the Belleville valley take the Tougnete gondola or chairlift. This ski route gives you a choice of skiing to Mottaret, Les Menuires, St Martin or Val Thorens.

Meribel is located at the very heart of the trois valleys (3 valleys) and it is only 45 minutes skiing to Val Thorens centre! At 1450m it is one of  France's highest ski resorts. Meribel gets snow that is almost guaranteed all of the winter ski season. It also has 100's of snow cannons on the lower pistes to ensure good snow from early December when the lifts normally open. The snow usually lasts until the resort closes, which is normally the last weekend of April.

There are over 20 Meribel restaurants to choose from. Many will be found within walking distance of your chalet. We have traditional Savoyard restaurants, Italian, fast food, pizzas and an Indian restaurant.

Meribel main town has a  free bus service. Named the Meribus, you can travel all over the resort very easily from around 8am till midnight 7 days a week.Expect some delays if we get heavy snow, however. This is usually due to private cars being stuck on our mountain roads in the snow without snow chains. Note that in school holidays they do get extremely crowded at peak times so allow extra time for your journey. In 2021/22 season sadly the service was poor with buses being cut regularly without warning. This was mainly due in part to Covid sickness of drivers so hopefully it will get back to regular service for the 2023 ski season.

Meribel town also  hosts several of the top  apres ski venues in France. The Rond Point (5pm -7pm) and La Folie Douce (3pm -5pm)are both famous the world over. Also Jacks Bar at Chaudanne is very popular, especially with chalet staff. La Terrasse at Meribel Village is another, and also very popular with chalet staff. The free bus back to Meribel town stops right outside. All have live music for apres ski, normally 4 or 5pm to 7pm.

Meribel also  boasts a great nightlife. The Pub and La Taverne often feature live music. Both nightclubs, O'Sullivans (Formerly Dicks T Bar ) and the Loft (French disco) are also in the main town area. Our bars page gives more details.
MERIBEL SKI CHALETS RENTAL- ALL FULLY CATERED – ALL SIZES

Meribel Chalets 2 Bedrooms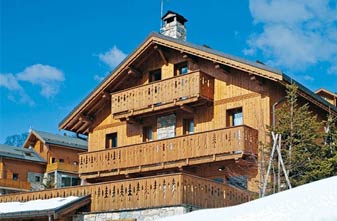 Meribel catered chalets with 2 Bedrooms are very rare. As a result they are often fully booked very early in the ski season.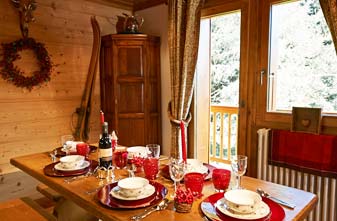 We actually have only one at the moment exclusive for 4 people. It is a beautiful chalet giving total privacy to a small group or family.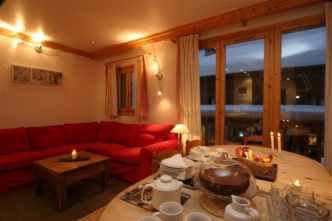 If we find it is booked then another option is to book in to a larger chalet sharing with others or take a self catered apartment then use the excellent Meribel catering service.

Meribel Chalets 3 Bedrooms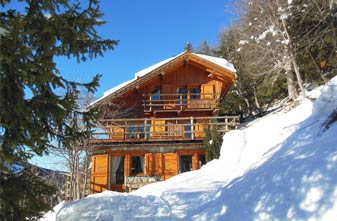 Meribel chalets with 3 Bedrooms are usually booked as complete units. Usually by families or small groups of friends. Most of these chalets cater for  up to 6 people.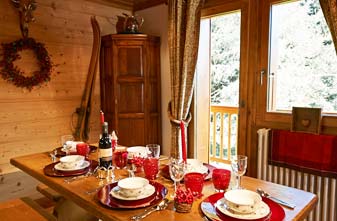 We have 6 fully catered Meribel chalets in the main town area for up to 6 guests. One of  the chalets can actually sleep up to 9 guests. Chalet staff usually live out.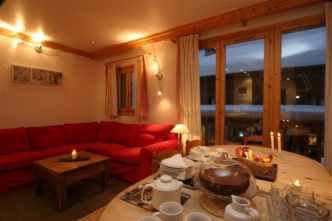 All these fully catered Meribel chalets are situated in or near the main town. The bedrooms normally have sun balconies, en suite toilets, plus their own showers or bathrooms.

Meribel Chalets 4 Bedrooms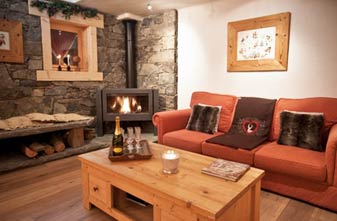 We have a number of beautiful fully catered Meribel Chalets with 4 bedrooms. All are in or near the main town. They sleep up to 8 – 12 guests in double bedrooms or twin bedrooms.Most rooms will have their own bathrooms and toilets.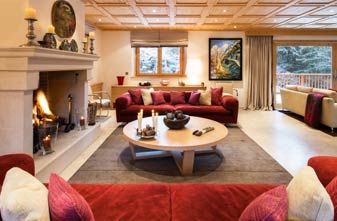 Many Meribel chalets of this size  have their own private minibus service. In the  mornings and afternoons they will take you to and from the ski slopes. Some also operate non stop throughout the whole day. The chalets staff, chef and driver normally live out in separate accommodation.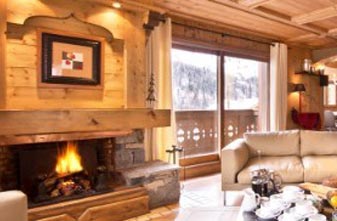 Most fully catered Meribel chalets have a log fire, wifi, sat tv, dvd player. Some of the more expensive also include hot tubs and / or  a sauna too. Usually bedrooms come with  twin beds  or sometimes doubles. Most also have en suite showers or bathrooms.

Meribel Chalets 5 Bedrooms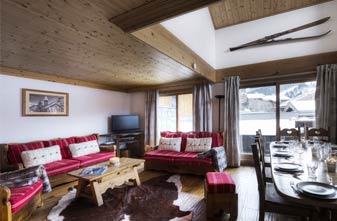 We have a great selection of fully catered Meribel chalets with 5 bedrooms. They are all located in or near the main town. Many chalets are high level luxury with log fires, hot tubs, sauna, satellite television & wifi. Most are booked as a complete unit for up to 10 – 12 guests. However, some will also take bookings room by room.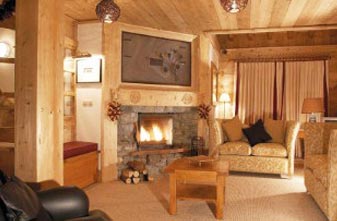 Meribel main town has spread out quite a bit lately, so a private minibus service is now often provided. These operate mornings and afternoons to and from your chalet to the ski slopes. Most of the  5 bedroom accommodation has en suite bedrooms. They come as doubles, twins or family size units. They usually have private toilet and a bathroom with shower.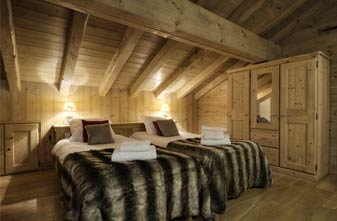 Prices vary so much depending on the location and level of luxury. The nearer to the ski piste the more expensive usually. All chalets offer a full breakfast, afternoon tea and dinner with wine. Some luxury chalets in Meribel village now have Michelin standard chefs. In these the food & presentation is fabulous. Better in fact than many restaurants!

Meribel Chalets 6 Bedrooms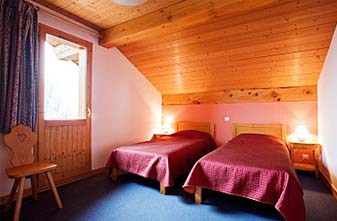 We have a superb selection of  6 bedroom chalets in Meribel. These are all  located in or near the main town. They are very high standard and sleep 12 – 14 guests in total. Bedrooms are usually en suite doubles or twins. Some chalets are booked as whole group accommodation only. However there are some that will take individual room reservations too.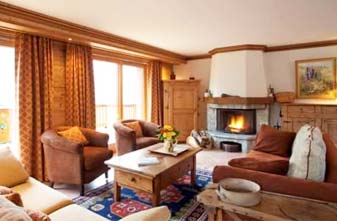 Many of these larger catered chalets in Meribel, France now have hot tubs on the terrace. Some have indoor or basement saunas. One luxury chalet in Meribel has its own swimming pool too. Most ski chalets have log fires, wifi satellite television & DVD. Many also have their own private chauffeur service to and from the ski slopes. A few chalets are actually on the piste which means ski in ski out for the guests.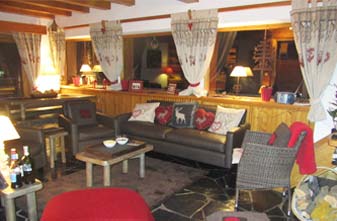 The standard of food served in fully catered ski holidays has improved immensely over the past few years. You can now expect a hearty giant of a breakfast. Delicious cakes are served with tea in the afternoon. A  3 to 5 course gourmet dinner with wine can be expected in the evenings. One night a week the chalet staff relax. On these evenings you must eat out in one of Meribel's local restaurants.

Meribel Chalets 7 Bedrooms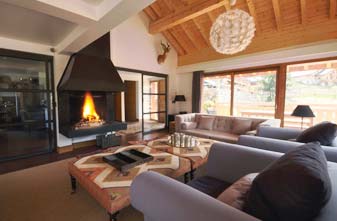 Fully catered Meribel  chalets with 7 bedrooms are not so easy to find. However, we do have a good selection sleeping 13 to 15 guests. Book early if possible as Meribel is now incredibly popular with British skiers. Most of the chalets now have en suite bedrooms. They come in twins or doubles with occasionally larger 4 person  family rooms. Single bedrooms  do exist but are quite rare. Most bedrooms have private toilets and/ or  bathrooms.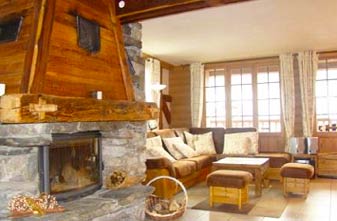 The larger  Meribel chalets  do tend to have more twin rooms than doubles. They also often come in a package if required with UK flights and transfers included. Many now have private minibuses to ferry you to and from the ski slopes. All will almost certainly have log fires, wi-fi, Tv & dvd player etc. Some even have a pool and of course the ever popular hot tub / jacuzzi outdoor on the terrace.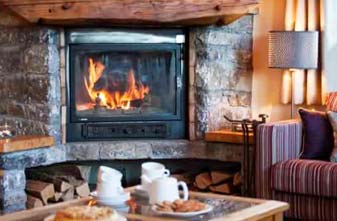 A fully catered ski holiday is a very social affair. New friends are often made. You  have 2 or more staff cooking and cleaning. for you. Afternoon tea is very popular, and home-made cakes are the order of the day. Dinner is served with free wine during the meal. The staff has one night a week off (usually Wednesday). This night you eat out. If you love mixing then this style of holiday is highly recommended.

Meribel Chalets 8 or more Bedrooms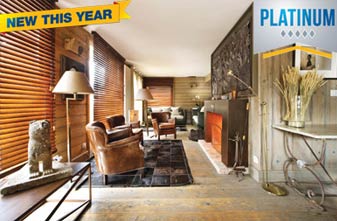 As with 7 bedrooms these larger properties are very popular as they usually sell rooms individually. If you need exclusive acommodation for a large group then do get in very early to avoid disappointment. All Meribelchalets  are very popular with the British. The French tend to go self catering or hotels.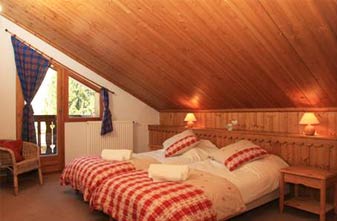 The larger Meribel chalets  obviously mean more staff. Usually 2 or more for the actual chalet. Then a driver for a private minibus service to and from the ski slopes. Facilities are similar to all of the 7 bedroom Meribel chalets. They include log fires, wifi, and some with hot tubs and / or sauna.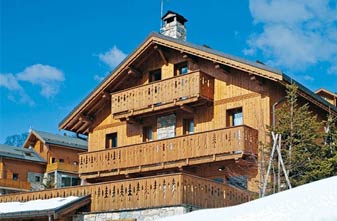 We have 10 Meribel chalets with 8 bedrooms or more for up to 24 guests in total. In most of them rooms are reserved first come first served. They will often include a whole package including flights and transfers. If it is your first chalet holiday read Wikipedia's definition of a chalet.

TRAVEL TO MERIBEL-FRANCE
♥ From Paris. You can fly to Geneva, Chambery or Lyon in 1 hour. You can take the TGV train to Chambery, The a train to Moutiers via Albertville. Albertville was the venue for the opening ceremony of the 1992 winter Olympics.
♥ From Calais. The snow train arrives every week at Moutiers via Albertville very early on Saturday mornings. You can be skiing by 9am if you have accommodation arranged.
♥ From London. You can fly from any UK  airport to either Chambery, Geneva, or Lyon. There you can get fast private transfers to Meribel. The journey takes about 2 or 3 hours depending on snow conditions.
♥ At Moutiers bus station you can easily get transfers to Courchevel, Val Thorens and the other resorts in the three valleys (Trois Vallees).