Self Catered Chalets Meribel Village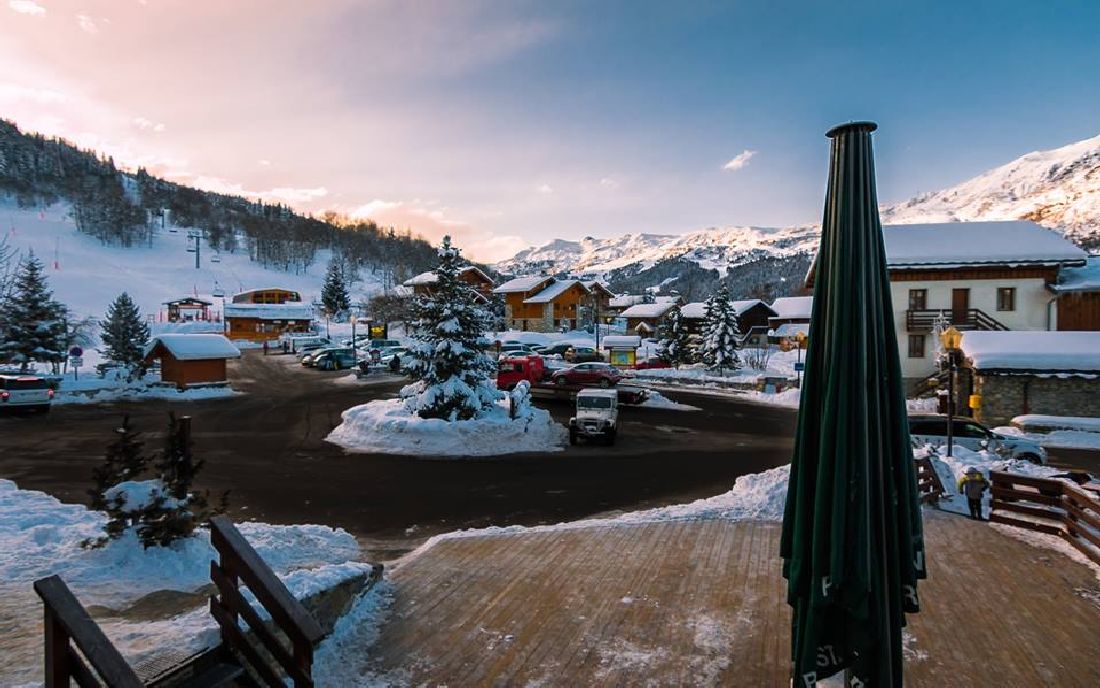 REASONS TO CHOOSE MERIBEL VILLAGE FOR YOUR SKI HOLIDAY
Meribel Village is only 5 minutes by the free bus to Meribel Main Town.

The village is very modern and has its own chairlift to Meribel Altiport, which gives a fast entry in to Courchevel.

Meribel Village has one of the most famous Pubs in the valley,the Lodge Du Village. This is a bar and restaurant right in the centre.

The village will especially suit families with children as the altiport area has protected areas for kids.

The village is quite self contained with a supermarket,ski shop, bakery, pub and 3 restaurants.
SELF CATERED CHALETS MERIBEL VILLAGE – 3 & 4 BEDROOMS

Self Catered Chalets Meribel Village with 3 Bedrooms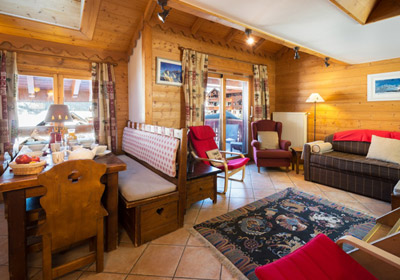 Chalet Genepi
(3 bedrooms for 6/7 persons)
A lovely self catered chalet sleeping 7 in 3 bedrooms. (2 doubles, 1 triple). I double is en suite and the others share a bathroom. It has well equipped kitchen, freeview TV and wifi.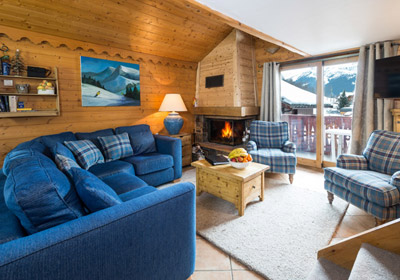 Chalet Apartment Chamois
(3 bedrooms for 6 persons)
Self-catered Chalet Apartment Chamois is a fabulous luxury apartment which sleeps 6 people right in the heart of Meribel Village, extremely close to the high speed Golf chair lift and other local amenities. It is the perfect spot for a family or small group of friends and extremely popular each season.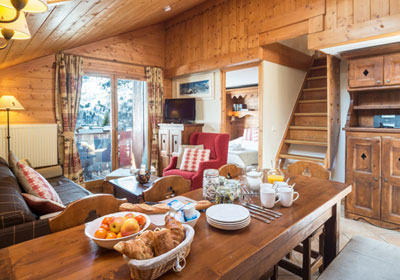 Chalet Apartment Rosa
(3 bedrooms for 6 persons)
A beautiful 3 bedroom (1 en suite) chalet style apartment for 6 people. very well equipped with wifi, UK TV, washing machine & dryer. Plus access to the complex swimming pool.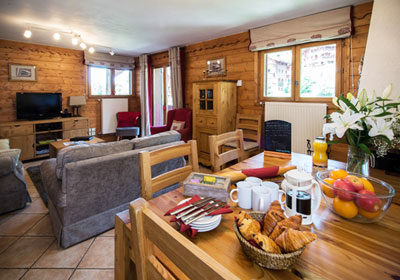 Chalet Apartment Snowdrop
(3 bedrooms for up to 8 persons)
This lovely chalet style apartment has 3 bedrooms (2 en suite) including a 4 person mezzanine for total guests up to 8. Extras: swimming pool, wifi, UK TV, washing machine/dryer. Note: Sunday changeovers.

Self Catered Chalets Meribel Village with 4 Bedrooms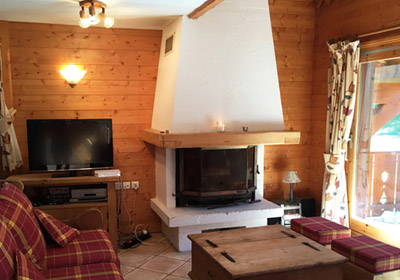 Chez Zita
(4 bedrooms for up to 12)
Chez Zita is normally a self catered chalet but can also be fully or part catered to order. It is a great very popular family chalet style apartment with 4 bedrooms and 3 bathrooms for up to 12 people.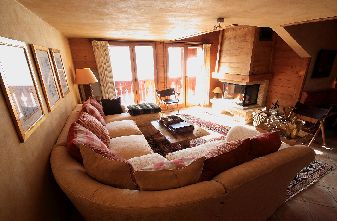 Luxury Chalet Renard Rouge
(4 bedrooms for 8)
Chalet Renard Rouge is one of the most luxurious self catered chalets in the valley. All bedrooms have private bathrooms. The master bedroom has a jacuzzi bath. Extras include sauna, sat TV, wifi, log fire, washing machine and dryer. Prices from 3000 GBP per week.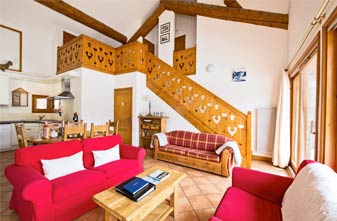 Chalet Aurigny
(4 bedrooms – 8)
Chalet Aurigny has 4 double/twin rooms with ensuite shower/bath. The chalet is only 60 meters from the piste and also features an outdoor hot tub.

Self Catered Chalets Meribel Village with 5 Bedrooms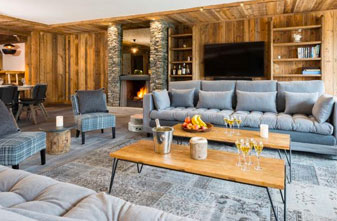 Chalet Cherferie
(5 bedrooms for up to 14)
Chalet apartment Cherferie provides luxury accommodation in 5 en suite bedrooms for up to 14 guests(12a + 2C).
Cherferie can be either fully catered to order or self catered.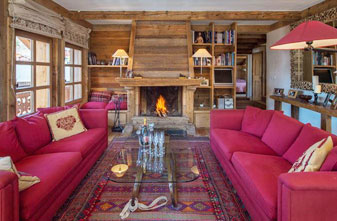 Luxury Chalet Pasmal
(5 bedrooms for 10 guests)
A fabulous luxury self catering chalet with 5 en suite bedrooms for 10 guests in Meribel Village.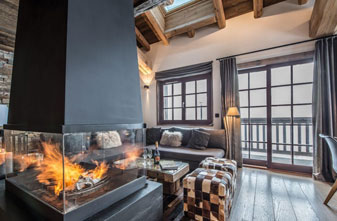 Chalet Refuge
(5 bedrooms for 10 guests)
A beautiful luxury chalet with 5 bedrooms for 10 guests. The chalet also has private sauna and steam room.