Meribel Hotels: 2 Stars 3 Stars 4 Stars 5 Stars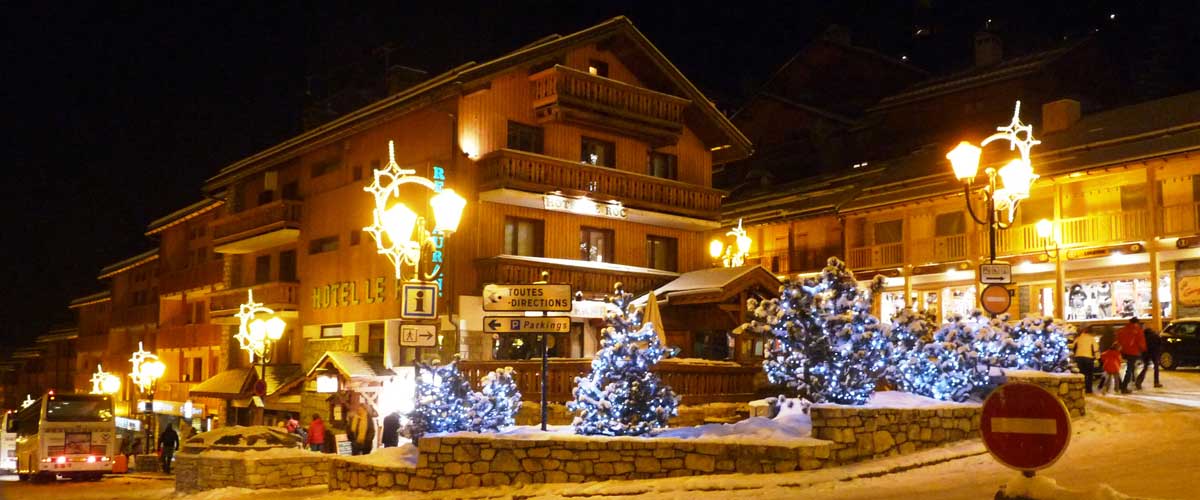 MERIBEL HOTELS : REASONS TO CHOOSE A HOTEL IN THE MAIN TOWN AREA
Meribel hotels number 16 in total. They are in various locations in and around the main town area stretching right up to the Rond Point & Belvedere.

In the main town there are Luxury 5 star, 4 star & 3 star hotels. Plus for those on a tight budget there are  2 simple  2 star hotels. Both of these 2 star hotels have live music some nights so not really suitable for young families.

In the main town area you are right on top of  the nightlife. Live music in the Pub, the Taverne across the road and Scotts sometimes next door to the Pub. Le Abrevoir sometimes has a French DJ , especially in French holiday periods. The main Disco for Brits  is Sullys, previously Dicks T Bar many years ago.
MERIBEL HOTELS IN OR NEAR THE MAIN TOWN

2 Star Meribel Hotels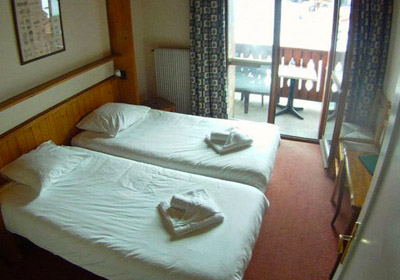 Hotel Roc is right in the very centre of town,just across from the piste down to Chaudanne. It is a B and B hotel with reasonable budget prices. They have a bar restaurant below with live music some nights. All rooms are en suite.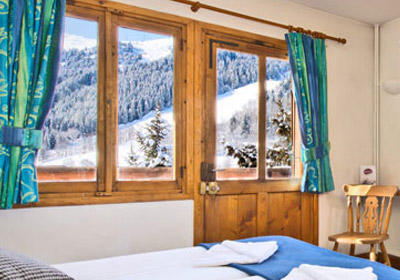 Centrally located Hotel Doron offers basic, reasonably priced bed and breakfast accommodation in a fantastic location, right in the heart of Meribel centre and with ski in and ski out access. Live bands at night in The Pub below,so not suitable for families with young children.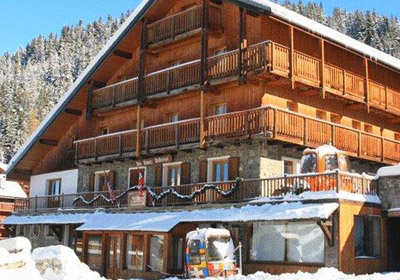 Hotel Le Lac Bleu – 2 Stars
Meribel Morel.
Sadly the hotel closed after the 2020 season. It is being developed in to apartments.

Meribel Hotels With 3 Stars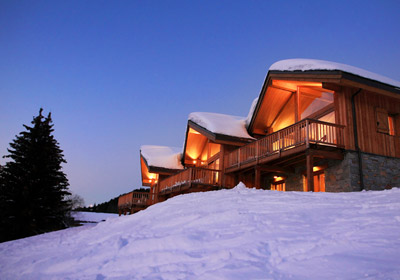 Hotel L'Adray Telebar – 3 Stars
(Rond Point)
Adray Telebar is a wonderful 3 star hotel right on the piste. Ski out the front door. It has 24 en suite bedrooms plus 3 self-contained lodges for 4 people. You access the hotel from Rond Point by its own private snowmobile.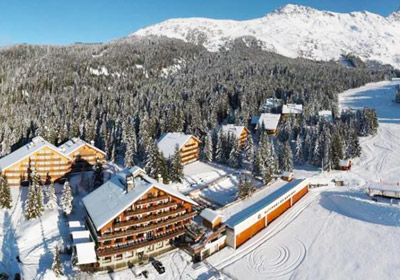 Altiport Hotel – 3 Stars
(Altiport Area)
The Altiport is located as the name suggests right by the  Altiport itself. It is a beautiful quiet location. Perfect for families as it is on the green beginner piste. Bedrooms are all en suite doubles and twins. The hotel restaurant has an excellent reputation.