CONTACT US BY E-MAIL OR TELEPHONE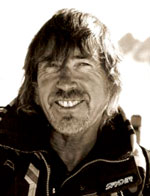 Rob Smart.
Editor.
Meribel  seasonaire since 1988
Rob Smart answers all e mails personally, and normally very quickly, even when travelling.
[email protected]
This works all year round. Same day answers normally. For accommodation enquiries please be as specific as possible and you will get quotations normally same day or within 24 hours maximum.
For work in Meribel please send full cv with photo. Note: Most jobs have usually been filled by November.
By Telephone is possible.
0033 6 700 84 275 Dec 1st till 26th April.
Best time to call is 8am French time before skiing or 2pm French time. Sorry I do not answer when skiing.
Therefore if urgent a text is always better. These I answer quite quickly during stops & intervals.
During summer I am often travelling but usually have this mobile number with me.
Tel: 0030 6996896125. E-mail or texting me is always best again. I try to answer same day.
Business address by post only:
Meribel Publications Ltd.
International House
24 Holborn Viaduct
London
EC1  2BN