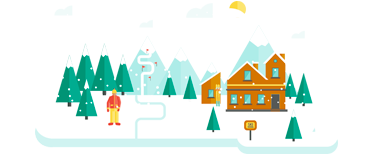 Meribel Blogs
I will update this page when my team of trusty volunteers send me the latest conditions in Meribel. It looks like early snow will arrive in November. Great news as Meribel opens on 2nd December this year.
♦ The Meribel Mole is yours truly, Rob Smart. I have been blogging about Meribel and its snow conditions for great many years now since 2003 . I am eventually going to update this web site with the archives of all the old Meribel blogs going back to about 2003! Just for historic interest.Meanwhile I have agroup of volunteers in Meribel who send me all the important stuff each season. So you will be updated.
Cheers
Rob Smart

Mole Blog – General Season Snow Report
♦ December Blogs: Meribel in December can be marvellous. Heavy snow early December means empty slopes,very cold temperatures and fabulous skiing. However It might be worth booking your ski holiday last minute. Meribel has had a few dodgy starts in past years. Normally by Xmas or New Year however the snow can usually be relied upon. Also Meribel has 100's of snow cannons working non-stop throughout December.
♦ January Blogs: Generally is a reliable month for excellent snow conditions. It is normally very cold but quite often sunny. All my researching moles love skiing in January. Also ski holidays are much cheaper at this time. If you can get away then choose January after New Year is over.
♦ February Blogs: Is almost guaranteed good snow but Meribel is very busy from around the 7th onwards. Therefore the pistes get very worn by the afternoon. It's not quite so cold as a rule with a fair amount of blue skies and sunshine. Ski holidays are often very expensive this month.
♦ March Blogs: Usually sunny and can be very hot in the afternoons. Snow is usually excellent in the mornings but in late March it can start to get soft and slushy after lunch. Ok for snowboarders though. All in all a great month for ski / snowboarding and sun combined.
♦ April Blogs: Snow conditions are sometimes the best of the whole season with really quiet slopes. But April can also bring rain below the mid stations. My advice for April is to book last minute. Just keep a close eye on the Mole's reports weekly. It continues right up to the end of the season, when the real moles start to pop their heads up.
MERIBEL BLOGS 2018 / 19
 Whats new for 2018/19.
NEW LIFTS:
Another drag lift bites the dust! Cherferie has been  replaced by a new high speed 6 seater chairlift. This means Choucas will now be far less quiet than before. Sad as it was a great run for beginners in the mornings with few people on it.
Plan de L'Homme and Roc de Fer chairlifts have been replaced by Legends, a new fast 6 man chairlift with pull down covers and temperature controlled seats !! This will give very fast access to St Martin De Belleville on or off piste.
More events are planned for children during the school holidays mainly in the altiport area. The Inuit and Elements Park fun zones are being expanded too.
Meribel's toboggan run will be open 7 days a week next season. It has nearly 300 bends ! and a vertical drop of nearly 500m. Price for 2018/19 will be 12 euros for a single descent.
Meribel opened on 8th December . Lift pass prices have increased slightly on last season. Our Moles can get your lift passes for you if required to save hassle. Just e mail for details.
 MERIBEL BLOGS 2016 / 17
THE NEW 2016/17 SEASON BEGAN 10th DECEMBER.
♦ Many ski resorts were closed but Meribel managed to have all links open to the 3 Valleys. The guys did wonders with the snow from the cannons. Until New Year it was quite ok on pistes that were open , if a bit limited and icy later in the day. New year being crowded was not so good but at least Meribel did have snow.
♦ Meribel had a poor start after the early snows in November. Sadly it got warm and all the lower snow melted. The pistes were actually not too bad till the busy New Year week, due to the 100's of snow cannons in the 3 Valleys.
2015/16 SEASON BLOG
So for the seasonal history.
A slow start but xmas visitors did have snow.
January saw the best month of the season for powder and good weather.
February had good snow all the month with some mixed weather & some heavy snowfalls.
The top half of the mountain had up to 2 meters of snow on it.This means Meribel was set for a great March
April was again a mixed month for weather. Val Thorens had the best snow.