MOREL
Chez Kiki Restaurant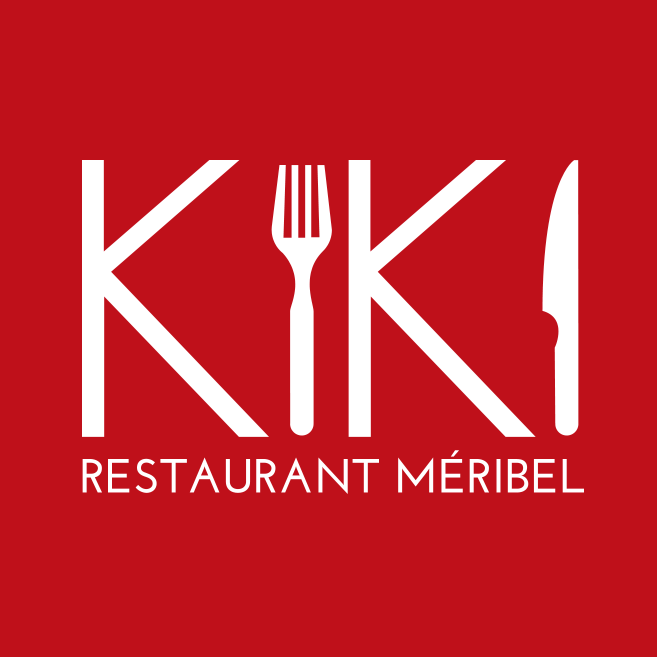 Open 18.00 – 23.00 In Winter
(We're open in July and August too!)
♥ Chez Kiki, the most famous restaurant in Méribel has been the haunt of the rich and famous for many years. Read the history of Kiki on their web site. Very interesting.
♥ Kiki, in his 80's decided it was time to retire so for the past 2 years it has been under the new ownership of David Courtaux.
♥ David had been the head chef here for many years. He now cooks the steaks on the log fire in the centre of the restaurant, while in the kitchen his lovely wife Lauriane prepares your starters, savoyard specialities, and delicious desserts. Lauriane has built up a great reputation in Meribel and is now especially regarded as the "Pastry Chef" of Chez Kiki.
♥ The charming Alicia Moreau is now the manager who will greet you and your guests on arrival.
♥ This is an exceptional high class dinner restaurant, renowned for it's high quality steaks.
♥ I personally have had many an excellent evening here, usually choosing the ­superb fillet steak with wild morel mushrooms.
♥ This restaurant is highly recommended for those that can afford what should prove to be a very special meal.
♥ Chez kiki also serves all the traditional Savoyarde dishes and boasts a really extensive wine list.