3 VALLEYS MOUNTAIN RESTAURANTS MENUS
( Check The 2019 Menus Before You Reserve)
                                   UPDATE : 13TH JAN 2109 :   SORRY STILL WAITING FOR A FEW NEW MENUS TO BE SENT .
                              SO THANK YOU FOR YOUR PATIENCE & MOST ARE NOW UPLOADED FOR YOU
How many times have you racked up at a mountain restaurant, only to find nothing appeals to you. (or you cannot afford to eat there !)
Well now you can check beforehand. We are accumulating  all the menus so you can check them out before making a reservation.
Enjoy your meal and do feel free to give feed back on my twitter or facebook – find the links on my home page.

Meribel Lunch Restaurants
Chaudanne – 1600 – Plateau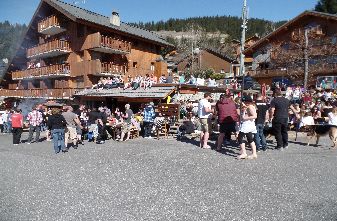 Aux petite Oignons  Restaurant
(Meribel 1600 )
A super simple inexpensive lunch restaurant for poor weather days with a lovely log fire inside. Just a few minutes walk from the Doron piste or grab the free bus from Rond Point. Morel   or Meribel Town. Easy the bus stops right outside. 3 course menu about 15 euros !!!
Le Cro Magnon
(Le Plateau just below  Rond Point)
This is VERY highly recommended for lunch in or near the Rond Point , Plateau area. You can ski very near to the road arriving opposite Cro Magnon. Or jump on the free bus which stops right outside and ski off after lunch. Superb food excellent value, friendly service. A SPECIAL place for lunch without breaking the bank.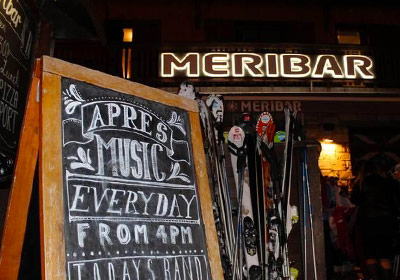 Meribar Restaurant
(Chaudanne)
A bar/restaurant, English staff , serving simple lunches right opposite Chaudanne piste meeting points. Friendly with Live bands each day for apres ski.

Mountain Restaurants – Saulire & Tougnete Mountains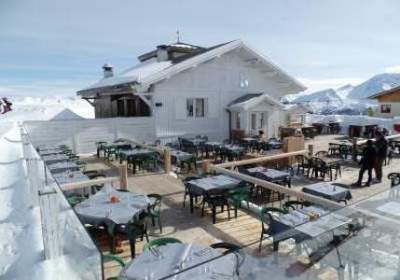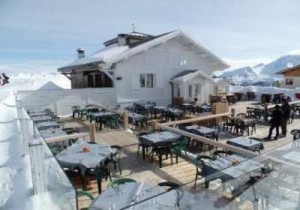 Le 1928 
(Col du Loze)
A fabulous view from the large sun terrace located at the top of the altiport Loze chairlift. The new owners have now add a lovely comfortable interior also.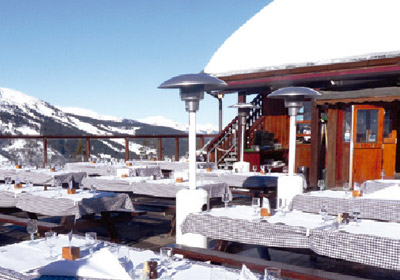 Le Rond Point
(Rond Point)
This is a very popular venue with Brits with  lunch served on the giant sun terrace.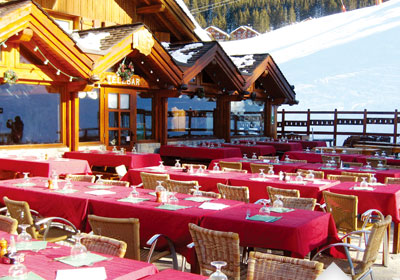 L'Adray Telebar Restaurant / Hotel
(On Piste at Rond Point)
This is a truly outstanding & upmarket, family run hotel restaurant.. Reservations are usually essential.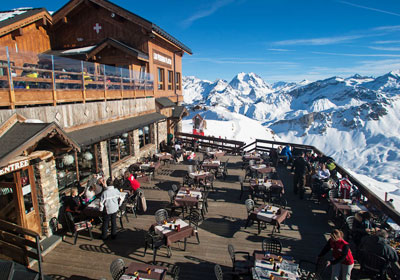 Les Pierres Plates
(Saulire Mountaintop)
Fancy a lunch on the very top of a mountain. Try this one. Not cheap but fantastic terrace and it does have takeaway food too.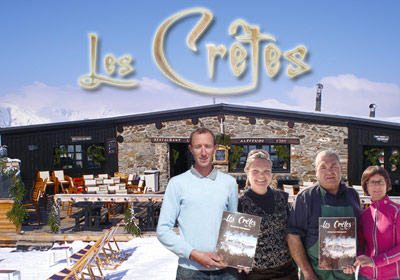 Les Cretes
(Top of Tougnete 2 Chair)
Lovely old log cabin restaurant with authentic Savoyard food (& authentic Savoyard owners!)

Meribel Mountain Restaurants – Mottaret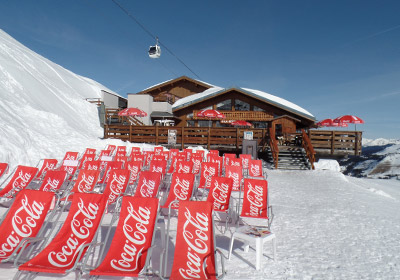 La Sittelle
(Sittelle Piste Near Moon Park)
Now with full table service and a new chef. Nice stop for a morning coffee or hot chocolate too with their home baked croissants.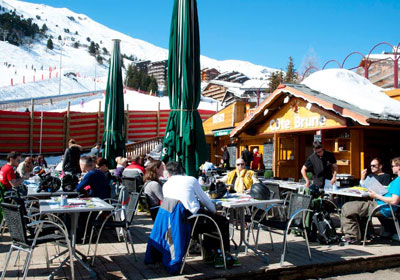 Cote Brune
(Mottaret Centre)
A very convenient location for meeting friends right in the centre. Always busy so do reserve if possible.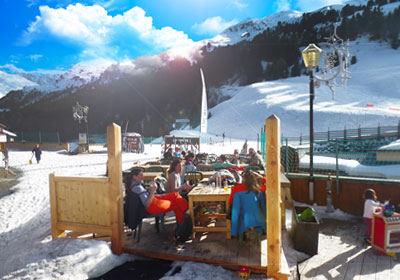 Zig Zag Restaurant
Mottaret (Chatelet Area)
A lovely little restaurant with very friendly servcie, nice sun terrace. Excellent prices.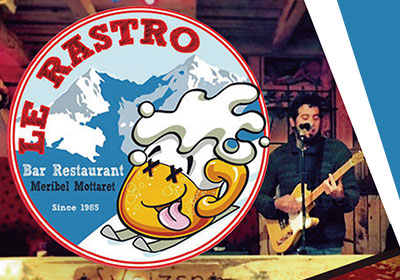 Le Rastro Restaurant
Mottaret (Nr Plattieres)
A great family run restaurant with a really excellent chef & very reasonable prices. The Plat Du Jour here is always superb value. We had many lovely lunches here last season. Well recommended.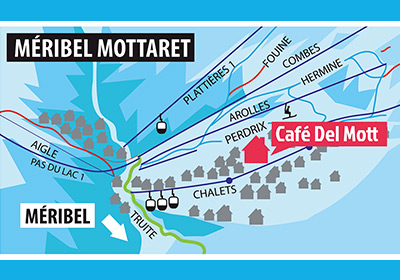 Cafe Del Mott
(Meribel Mottaret)