FULLY CATERED MERIBEL CHALETS
MERIBEL CHALETS LOCATED IN AND AROUND THE MAIN TOWN
The main Town has the largest selection of restaurants, bars and other activities on its doorstep.

Many of the fully catered Meribel chalets here are in the best prime locations. Quite a few are within walking distance of the piste. Some are actually ski in ski out being located on the piste itself

Prices are a little higher in town but for convenience the locality cannot be beaten..

Meribel is the heart of the 3 valleys and only 45 minutes skiing to Val Thorens centre!

Over 20 restaurants to choose from, most within walking distance of your chalet

The main town has a super free and very regular shuttle bus service so you can travel all over very easily.

Meribel town hosts several of the top  apres ski venues and boasts a great nightlife.Both nightclubs are also in the main town area.
MERIBEL CHALETS – ALL FULLY CATERED – ALL SIZES

Meribel Catered Chalets 3 Bedrooms
Meribel chalets with 3 Bedrooms are usually booked as complete units by families or small groups of friends. Most cater for  up to 6 people.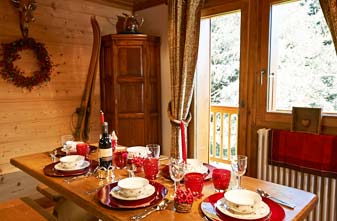 We have 6 Meribel chalets in the main town area for up to 6 guests. One of them can actually sleep up to 9 guests. Chalet staff usually live out.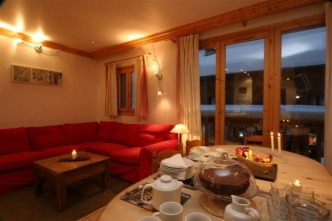 These Meribel chalets are all situated in or near the main town. The bedrooms normally have sun balconies, en suite toilets and bathrooms.

4 Bedrooms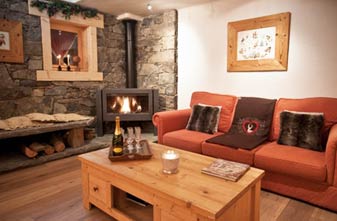 We have a number of beautiful fully catered Meribel Chalets with 4 bedrooms in or near the main town. They sleep up to 8 – 12 guests in total in double or twin rooms.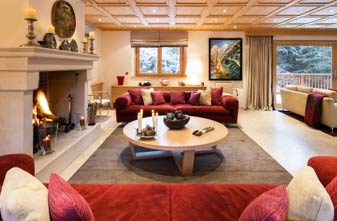 Many Meribel chalets of this size  have their own private minibus mornings and afternoons to take you to and from the ski slopes. Some also operate non stop throughout the day.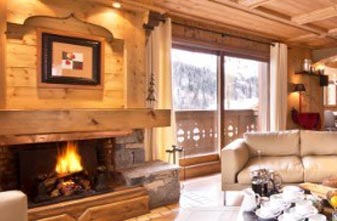 Most Meribel chalets have a log fire, wifi, sat tv, dvd player. Some include hot tubs and / or  a sauna too. Usually bedrooms are twins or doubles –  en suite.

5 Bedrooms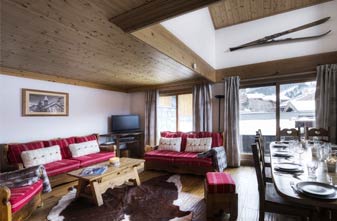 We have a great selection of Meribel chalets with 5 bedrooms in or near the main town. Many are high level luxury with log fires, hot tubs, sauna, sat tv,wifi. Some are booked as a complete unit for up to 10 – 12 guests. However many will also take bookings room by room.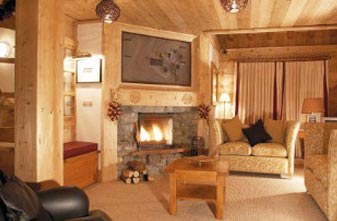 The main town has spread out a bit lately so a private minibus service is now often provided. These operate mornings and afternoons to and from the ski slopes. Most of the  5 bedroom accommodation has en suite bedrooms. Doubles, twins or family size units.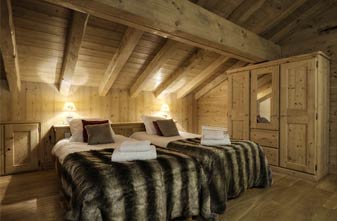 Prices vary so much depending on the location and level of luxury. All offer breakfast, afternoon tea and dinner with wine. Some luxury Meribel chalets now have Michelin standard chefs so the food & presentation is fabulous. Better in fact than many restaurants!

6 Bedrooms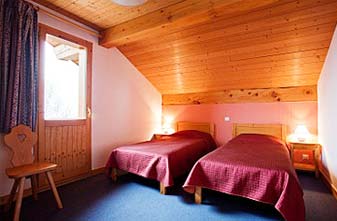 We have a superb selection of  6 bedroom chalets in Meribel. These are all  in or near the main town. They are high standard and sleep 12 – 14 guests in total. Bedrooms are usually en suite doubles or twins. Some book as group accommodation only. However there are those that will take individual room reservations too.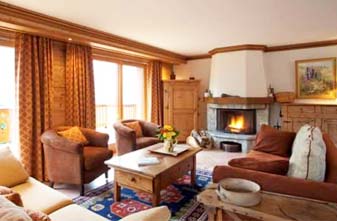 Many Meribel chalets now have hot tubs on the terrace. Some have indoor or basement saunas. One luxury chalet has its own swimming pool too. Most have log fires, wifi sat TV, dvd etc. Many have their own private chauffeur service to and from the slopes. A few are actually on the piste which means ski in ski out.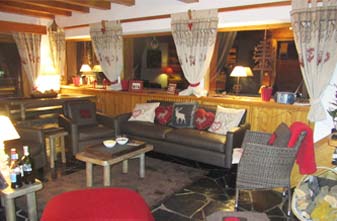 The standard of food served in fully catered ski holidays has improved immensely over the past years. You can now expect a hearty giant of a breakfast, delicious cakes in the afternoon and a 3 to 5 course gourmet dinner with wine in the evenings. One night a week chalet staff relaxes. On these evenings you eat out in one of Meribel's local restaurants.

7 Bedrooms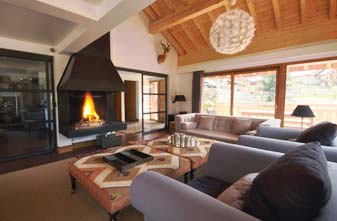 Fully catered Meribel  chalets with 7 bedrooms are not so easy to find. However we do have a good selection sleeping 14 /15 guests.  The  larger ones often sell rooms individually. Book early if you want it exclusively. Most have en suite bedrooms. They come in twins or doubles with occasionally large family rooms. Singles do exist but are quite rare.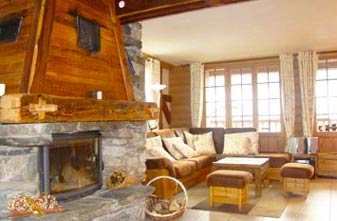 The larger  Meribel chalets  do tend to have more twin rooms than doubles. They also often come in a package if required with UK flights and transfers included. Many now have private minibuses to ferry you to and from the ski slopes. All will almost certainly have log fires, wi-fi, Tv & dvd player etc. Some even have a pool and of course the ever popular hot tub/jacuzzi outdoor on the terrace.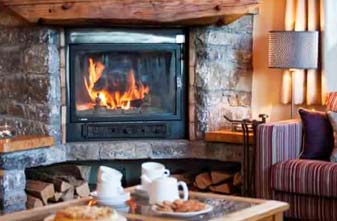 A fully catered ski holiday is a very social affair. New friends are often made. You  have 2 or more staff cooking and cleaning. for you. Afternoon tea is very popular, and home-made cakes are the order of the day. Dinner is served with free wine during the meal. The staff has one night a week off (usually Wednesday). This night you eat out. If you love mixing then this style of holiday is highly recommended.

8 or more Bedrooms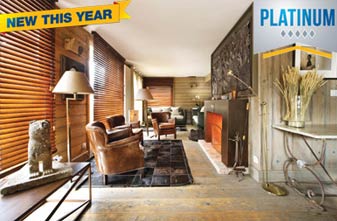 As with 7 bedrooms these larger properties are very popular as they usually sell rooms individually. If you need exclusive acommodation for a large group then do get in very early to avoid disappointment. All Meribelchalets  are very popular with the British. The French tend to go self catering or hotels.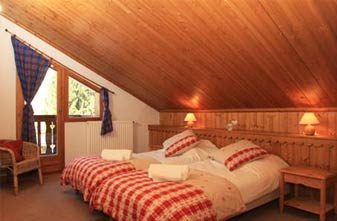 The larger Meribel chalets  obviously mean more staff. Usually 2 or more for the actual chalet. Then a driver for a private minibus service to and from the ski slopes. Facilities are similar to all of the 7 bedroom Meribel chalets. They include log fires, wifi, and some with hot tubs and / or sauna.
We have 10 Meribel chalets with 8 bedrooms or more for up to 24 guests in total. In most of them rooms are reserved first come first served. They will often include a whole package including flights and transfers. If it is your first chalet holiday read Wikipedia's definition of a chalet.