MERIBEL SKIING FOR INTERMEDIATES – 6 DAY SKI GUIDE
6 Day Ski Guide For Intermediates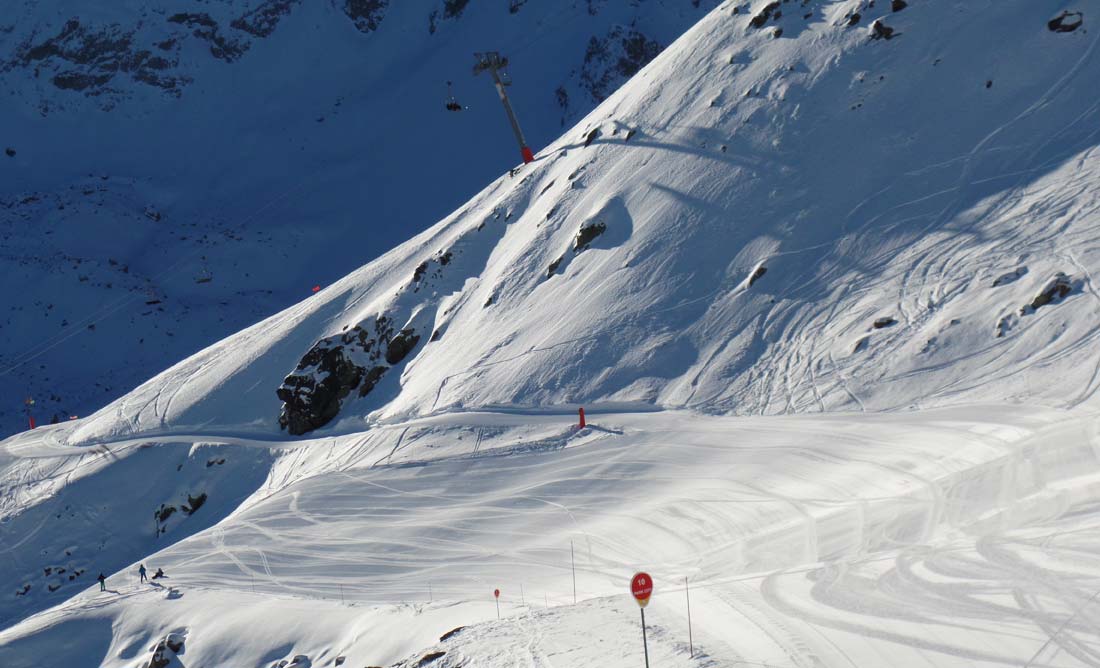 Meribel 6 Day Skiing Guide For Intermediates
Meribel Unplugged 6 Day Ski Guide By Rob Smart (copy & paste friendly)
For off piste group lessons  I highly recommend joining the ESF 5 day course. I did exactly that many years back (1986) and had some of the best powder days of my life in the years following. If you are alone and arrive to a fall of new powder take my tip and join up. If you are in a group then take a private instructor for the week. All the ski schools on Meribel Unplugged have off piste instructors for private lessons. Do make sure you always have at the very least bleepers,probes  and shovels just in case of avalanche. In heavy snow they are a constant danger.

This daily guide assumes the weather is fine and the snow is also good. Without both conditions being such then ignore this guide. Do your own thing 

and just be sure to enjoy the day. Treat yourself to  a nice long lunch!

Note: Apart from the 9am beginning all times listed are very approximate. I always advise lunch early or late. 12pm or 2pm. Never eat at 1PM if at all possible.

I must apologise. Aged 73 now (2020/21) I always lunch on the mountain. When you reach the old git stage it becomes one of life's real pleasures. Maybe you prefer not to? No problem. Just ski more.
Extra note: This is only a personal guide.
You don't have to follow it to the letter, especially for après ski sessions. Please deviate as much as you wish if you feel confident enough. You may also get lift queues sometimes but follow these routes and you should avoid the worse. Just make sure you enjoy every day the best you can. Today won't come around again.
Day 1: Meribel Valley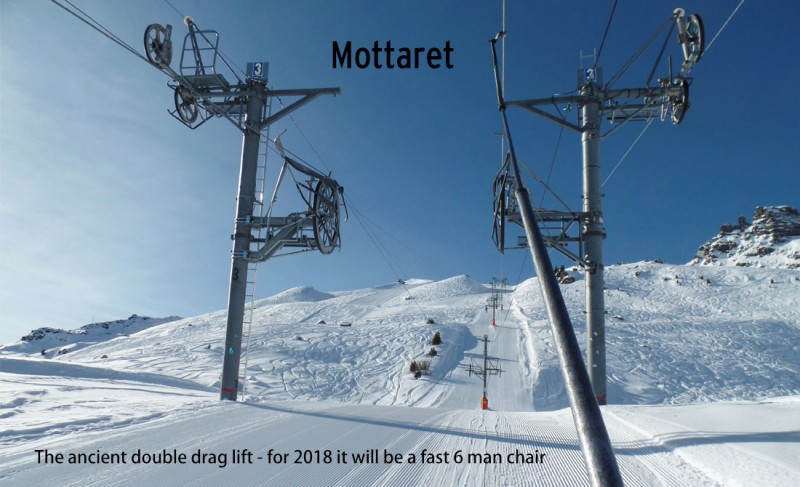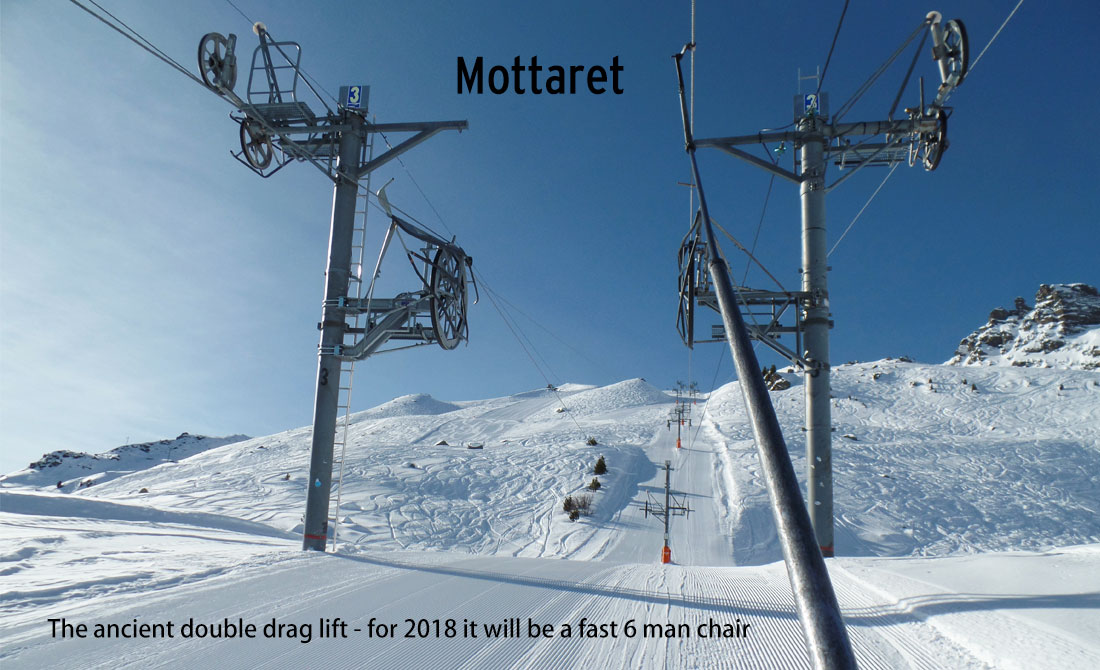 09.00

Chaudanne: Legends fast chair & ski left to Tougnete 2 Gondola. Ski 100m down Combe Tougnete, hang right on to "Dahu", keep on right side and you hit "Martre". Bear right and you arrive at Roc De Tougne 6 man chair. (was new for 2017/18). Double drag lift before.
Now ski  down "Lagopede" to "Martre". At "Martre" junction turn right and follow the path keeping on the right side till the Chatelet chair.
At top of Chatelet chair ski down "Rossignol" in to the "snow park". Take the roller coasters down to the bottom then head straight to Sitelle Restaurant for a hot chocolate or coffee and the best freshly baked croissants on the mountain! Time should be nearly 10am, just as they come out of the oven. Assuming the weather is good you have just had the best hour of the day. Sunshine and perfectly groomed quiet pistes.

10.15:

Now head for Mont Vallon. Down to Mottaret centre keeping right side (sorry always busy). Take Plattieres gondola to the first station.
Ski down "Bouvreuil" to Mont Vallon gondola. Up to the top and then ski both sides. 2 of the best red runs in the 3 valleys, "Campagnol" & "Combe De Vallon". They are about 5km each. Sadly in the shade much of the day- but hence the very good snow (usually).
After the 2nd descent take "Ours" piste (not good for snowboarders) all the way back to Mottaret, then drop off to the Chatelet area for an early lunch. Three excellent value restaurants here. Le Zig Zag, Le Rastro & La Terrasse. Read my reviews. You can ski right to their tables. Non skiers can also meet you here. Bon appetit.