MERIBEL SKI SHOPS SKI HIRE – THE BEST CHOICE OF SKI RENTAL IN RESORT
Meribel ski shops are all extremely well equipped for servicing and all sell skiing and snowboarding accessories. Most will service your own skis overnight. All rental skis are usually serviced weekly and are prepared ready for new customers arrivals on Saturdays. Make sure your skis are waxed for the correct conditions. A different wax is used for new snow, freezing temperatures or worn piste conditions. Also in spring when the snow gets a bit slushy in the afternoons. If you want to buy new gear some ski shops will let you test them first. I highly recommend this option  if you want a new pair this season. At the end of the season in April there are some fabulous discounts available on this season's models. You can save 100's of euros, making your ski holiday much cheaper! I always buy my new skis at the end of the winter season.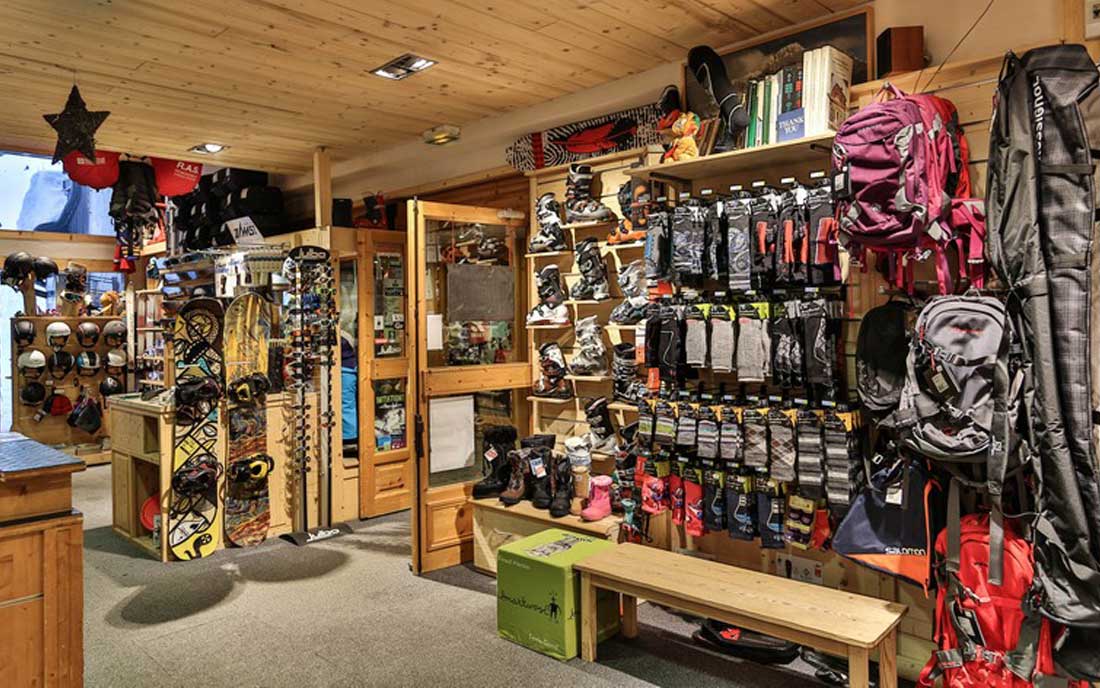 Reasons to hire skis in Meribel in advance
Meribel ski shops ski hire.We have selected the best ski shops for you in all the various locations around town.They are all experts in ski rental.

We personally know all the owners and staff in these shops. It means you are assured of friendly service and good quality products.

Prices are up to 50% cheaper if you book on line in advance. This is to encourage you to book direct and it helps the ski shops to plan for the busy weeks.

Always mention Meribel Unplugged when you arrive at the shop. It is good for our business and should ensure you get the best service. We refuse any offers of commission by the way, so you get the best prices. We are well known in Meribel so shops make that extra effort to look after our clients

A word of warning. Beware 2 for 1 deals plus other really unbelievable cheap deals! Many national chains offer great prices BUT the skis you get with them are NOT the same high quality brands and models that the shops rent themselves direct. Feel free to e mail us for advice on this subject.

Your only contact with the mountain is your feet + skis. Make sure your boots are comfortable and your skis are good quality and well serviced.A Meribel ski holiday is not cheap.Don't skimp on this, the most important item of your trip!
Meribel Ski Shops for Ski Hire / Rental In Town Centre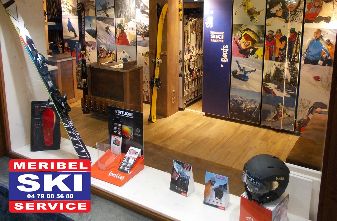 Meribel Ski Service
Town Centre
2 minutes walk uphill  from the Tourist Office
08.30 – 12.30  & 15.00 – 19.30
At Meribel Ski Service the excellent equipment and caring service offered by Oscar and Olivier is testament to why they are so popular. Book Ski Hire in Meribel at very competetive rates.
UP to 50% DISCOUNT booking on Line.
Tel: +33 (0) 4 79 08 56 80
www.meribelskiservice.com
[email protected]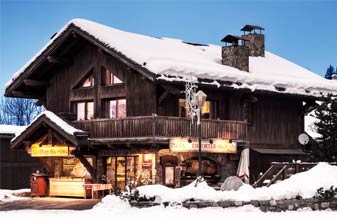 La Varappe 
Town Centre
2 minutes walk uphill  from the Tourist Office
08.30 – 12.30   14.00- 19.00
Full range of ski rental  and snowboard rental
Servicing &  sales
Ski fashions and accessories
Downhill skis – telemark skis – touring skis
Tel: +33 (0)4 79 08 65 65
www.mottaretsports.com
[email protected]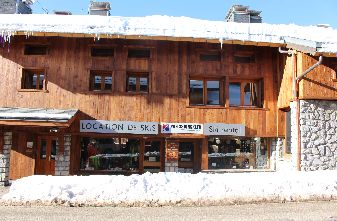 Precision Ski Shop (Méribel)
Town Centre (Next to Taverne)
Non Stop 08.30 – 19.30 (7 Days pw)
Ski Rental – Ski Sales – Ski Servicing
Pre-book online to save up to 60% on resort prices
Also for sale are popular brands of Skis / Boards and Boots, Clothing, Accessories and Shoes, brands including:
Rossignol, Head, Dynastar, Burton, Salomon, Go Pro, Dakine, Dainese, Uvex, Sorel, Luhta, Icebreaker…
Free Shuttle Service!
Tel: 04 79 04 12 43
www.precisionski-rent.com
E- Mail : [email protected]