MERIBEL SKIING
Early Morning Skiing – Meribel Saulire Over To Park City Courchevel 1850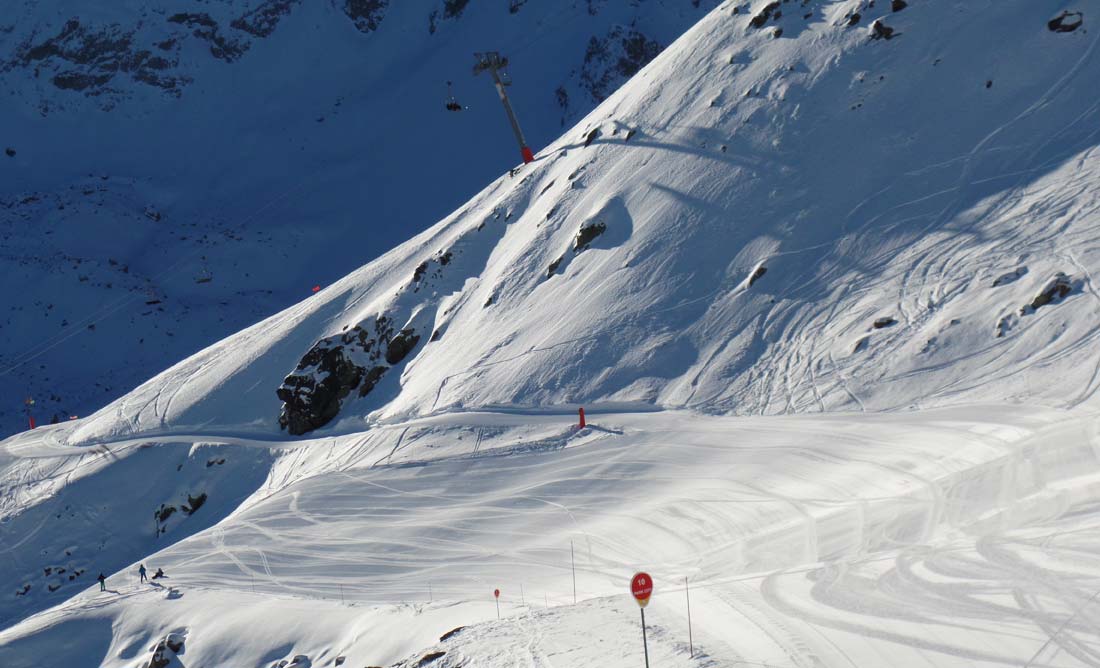 Courchevel baloon on piste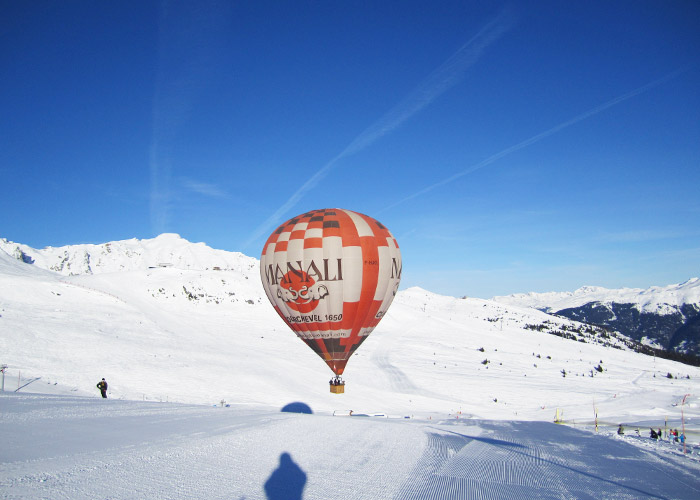 Dog riding scooter – Col Du Loze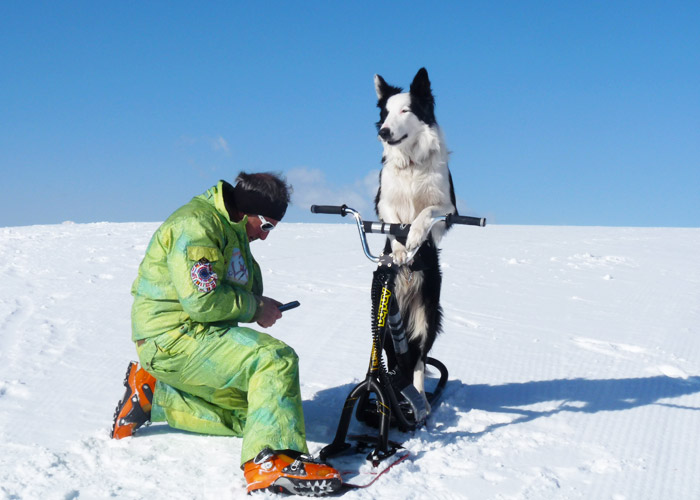 The last couloir – Extreme skiing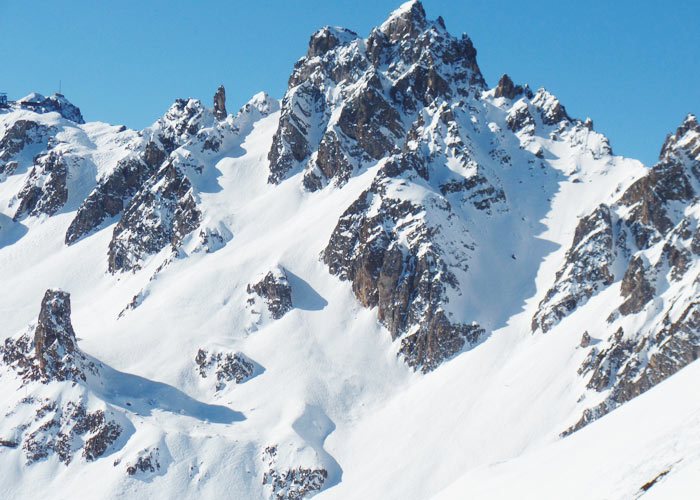 Meribel saulire view – Courchevel side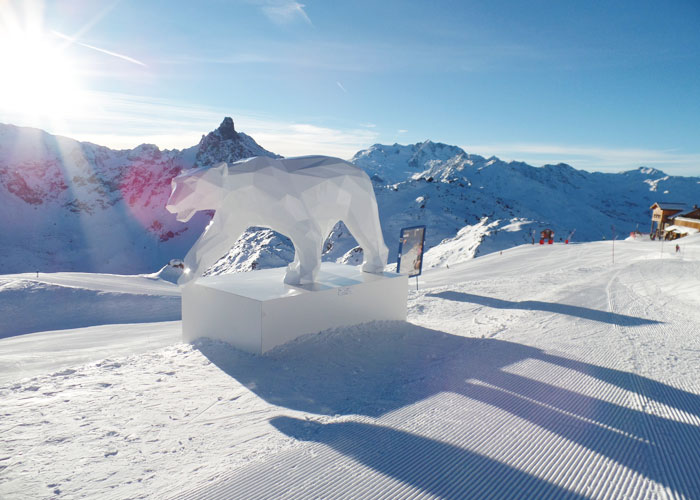 Enjoy the mountains with my free and printable 6 day Meribel skiing guide. It will help the intermediate skiers amongst you enjoy the best alpine skiing that the 3 valleys has to offer. Having spent much of the 80's and 90's in Meribel , I have compiled the best on piste ski routes to make up a whole week's free ski guiding in Meribel for you. It also includes the 3 valleys ski routes to Val Thorens, St Martin de Belleville, Les Menuires and Courchevel.
Most itineraries are ok for snow boarders too. I did snowboard in the early 90's on a fishtail! I will try to add a warning where it is not suitable. Although it is no substitute for a real live ski guide or ski instructor it is a very useful and cheap alternative, especially for those skiing in Meribel for the first time.
Beginner Skiers  should click here for some useful tips for your first visit to Meribel. Skiing is a great sport and skiing in Meribel you should become very good in a short time as we have a good selection of green and blues pistes to get you started. However beginners really should be in ski school. Most ski lessons are only 2 hours long so you still get to ski with your friends or family later.
Intermediates: Skiing in Meribel is perfect for intermediates. Maybe one of the best ski resorts in the world for your level. Do check out our 6 day skiing guide. Only the most suitable ski routes are mapped out for you (red and blue pistes).
The 6 day Meribel skiing guide is really for those keen skiers/riders who can make the effort to catch the first lifts at 9am. This ensures you should get at least 2 hours of superb skiing on perfectly groomed pistes. Hopefully in the early morning sunshine too. If you following my ski tips you should get in the best skiing possible.
The ski routes I have devised are a mix of green, blue and red pistes. I have avoided many of the black runs but do feel free to deviate if you wish. You might find it useful to read my advanced skiing section. My 6-day skiing guide guide has been created mainly for intermediate standard skiers. Some intermediates could feel intimidated if they try skiing some of the more extreme black runs littered throughout the Trois Vallees. Remember: First and foremost a Meribel skiing holiday should be enjoyable! So enjoy it and maybe stay within your own personal limits.
I can fully understand the average intermediate nervous skier who has problems with crowded pistes and poor icy conditions. That's why I advise you to go skiing in January and April if possible. More quiet, much cheaper holidays and usually you will get powder snow in January and beautiful spring snow in April.
For off piste skiing  my advice is to take a qualified mountain guide or a ski / snowboard instructor. It is possible to get yourself some serious off piste skiing in Meribel. Also explore the other 3 valleys. The Trois Vallees ski area is full of hidden & exciting possibilities. The advance skiing