MERIBEL WINE GUIDE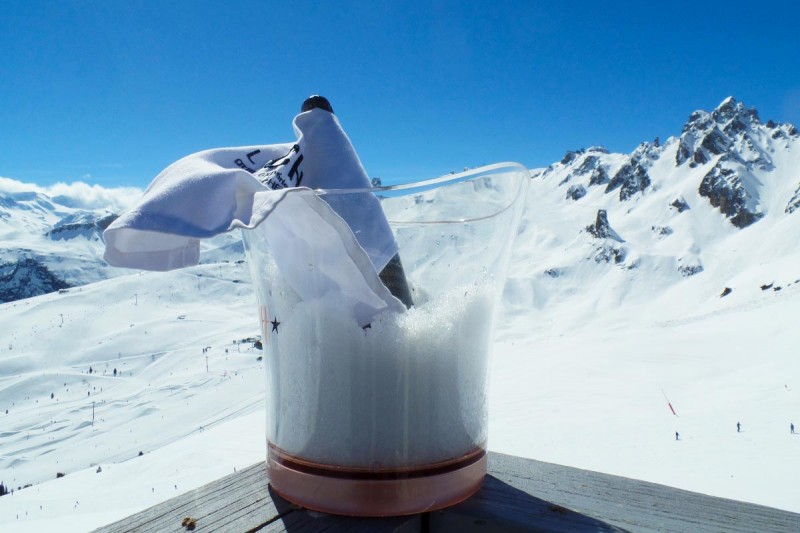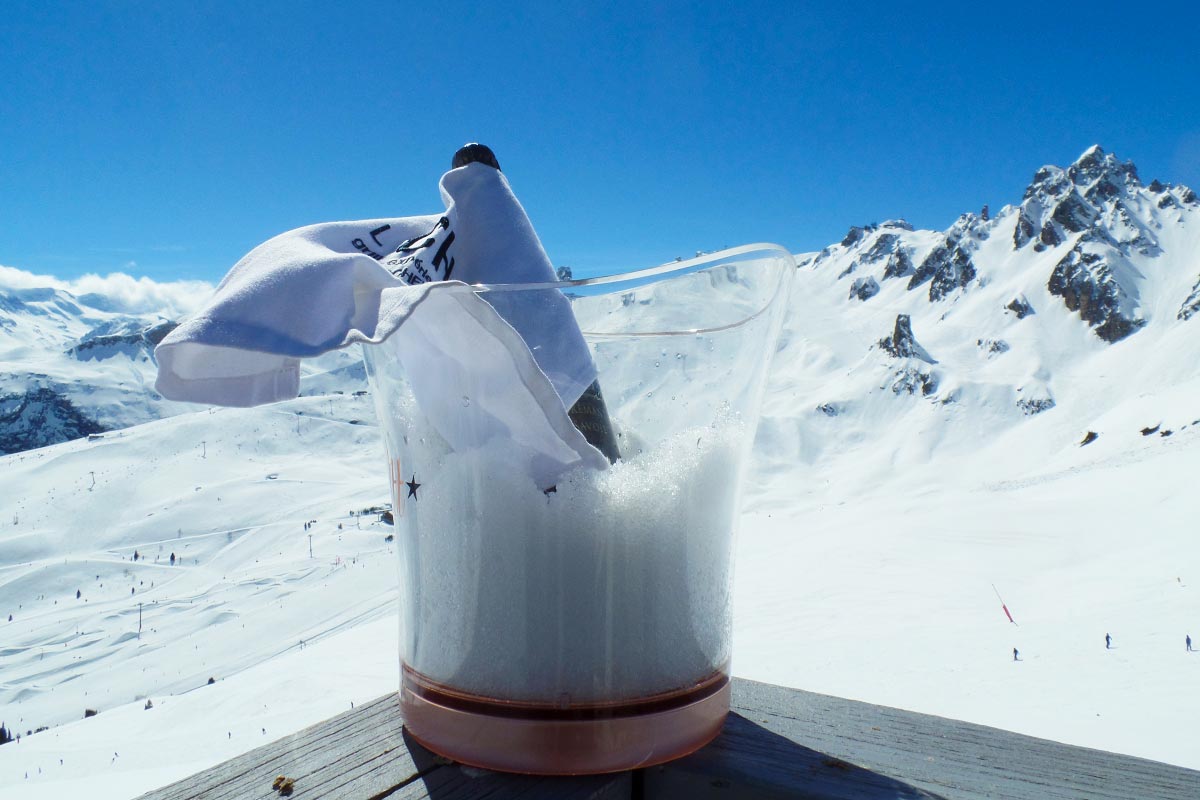 WINES TO BE FOUND IN MERIBEL
This is our "Smart Guide" to many of the wine terms and actual wines you will find
in the restaurants of Meribel & the 3 valleys . Enjoy your meal!
USEFUL WINE TERMS TO KNOW
 Appellation Contrôlée: (AC or AOC, French) Part of French law that guarantees that a wine comes from where the label says it does, that it is made from specific grapes and that it is produced in a certain way.
 Blanc: White
 Bouquet: The scent of a wine that develops as it ages and matures
 Château: Term given to a wine-growing property.
 Cuvée: A blended wine or a special selection.
 Grand Cru: Term used for top-quality wines in Alsace, Bordeaux, Burgundy and champagne.
 Mis en bouteille au château: The wine was bottled at which it was made.
Premier cru: (first growth- very high quality)
 Rouge: Red.
 Sec: Dry.
 Vin de pays: Country wine of a level higher than table wine.
 Vin de table:Table wine of lower quality.
 Vin ordinaire: Very basic wine not subject to any regulations.
Local Savoie Wines
Like the whites, the red wines of Savoie are fairly simple,
light bodied and fruity. 90% of all Savoie wines are drunk
by the locals, assisted greatly by the British. The best known
villages producing wine in Savoie are
Apremont – Chignin – Chautagne – Arbin.
Chignin: White & dry, quite pleasant on a sunny afternoon on the mountain.
Apremont: Also very palatable white on a sunny day.
Chignin Bergeron: A higher quality white wine,
fresh and fruity.
Pinot Gris: Another pleasant  white wine,
slightly spicy.
Gamay de Jongieux: Red wine
with very fruity fragrance.
Gamay de Chautagne: Red wine,
also fruity and slightly spicy.
Mondeuse Red : Full bodied and fruity.
Mondeuse d'Arbin: Better quality red wine.
Recommended for meat & cheese.
Pinot Noir: Lively & full bodied red
that improves with age.
Côtes du Rhône Wines (Reds)
Produced in the Rhône valley, south of Lyon since Roman times. Usually good value as they produce so much of it.
Côtes du Rhône Villages: Medium bodied, fruity, spicy.
Hermitage: Strong full bodied red
Crozes Hermitage: Fruity aromatic red, less strong.
Châteauneuf du Pape: Extremely full bodied red, rich in colour.
Gigondas.: Alternative choice to Châteauneuf du Pape but cheaper.
Vacqueyras: Cousin of both Gigondas and Châteauneuf du Pape. A great choice at a lower price.
Bordeaux Wines
Médoc: Full bodied & often oak-age reds. Delicate, medium coloured & smooth tasting.
Haut Medoc: Medium-bodied red
Saint-Julien: Very good quality, full bodied, rich, smooth red wines.
Graves (white): Among the best in Bordeaux, medium to full bodied, fruity and dry.
Graves (red): Medium to full-bodied, & earthy.
Pauillac: Full-bodied red with a strong fruity bouquet.
Pomerol: Small high quality wine label in the region.
Pomerol – Pétrus: A full bodied red of extremely high quality. (600€ + a bottle!)
St-Emilion: Soft medium – bodies & deep coloured full bodied reds of very good reputation,
Burgundy Wines:
Chablis: Good quality, white, crisp, fresh, fruity, and very dry.
Beaujolais: A light perfumed red made in North Burgandy from the Gamay grape.
Beaujolais Villages: Separate regions in Burgandy producing superior reds.
Cru Beaujolais: A superior Beaujolais found in Brouilly, Côte de Brouilly, Morgon, Chénas,
Chiroubles, Fleurie, Juliénas, Moulin à Vent, Régnié and Saint Amour,
Côtes de Provence (Rose)
From the sunny area of Côte d'Azur. The best rose wines to be found in Méribel
Loire Wines
Sancerre: Racy, pungent, dry soft whites.
Pouilly Fumé: Dry white wines with a strong flavor of musk and smoked.