Chalet Pied de Voute: 8 bedrooms – 16 guests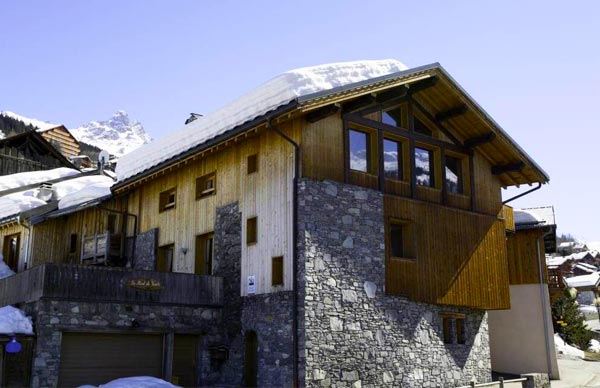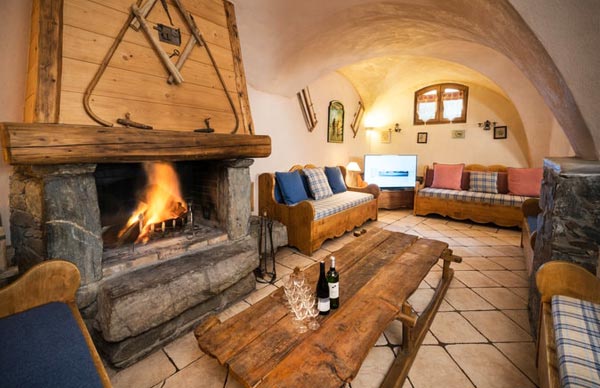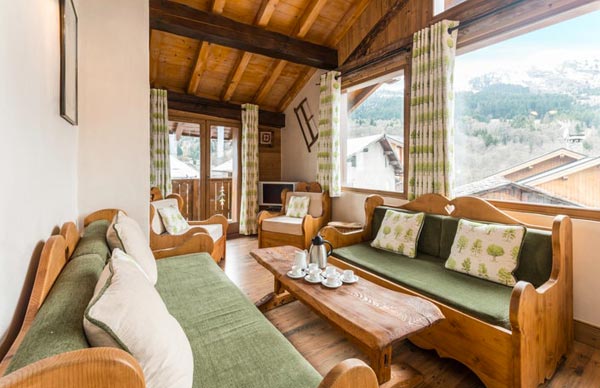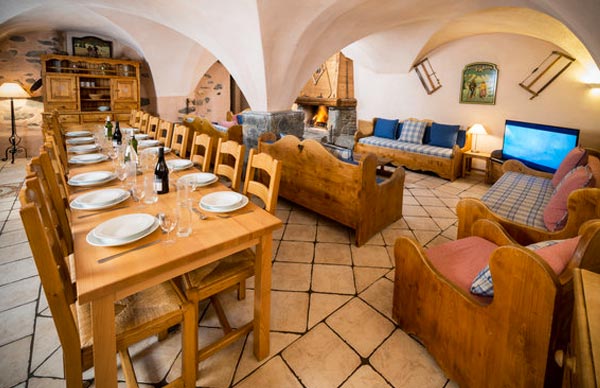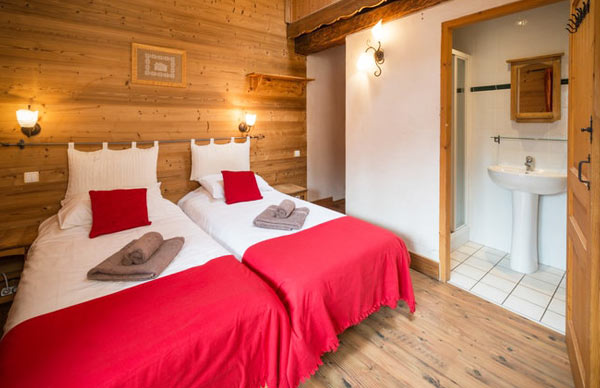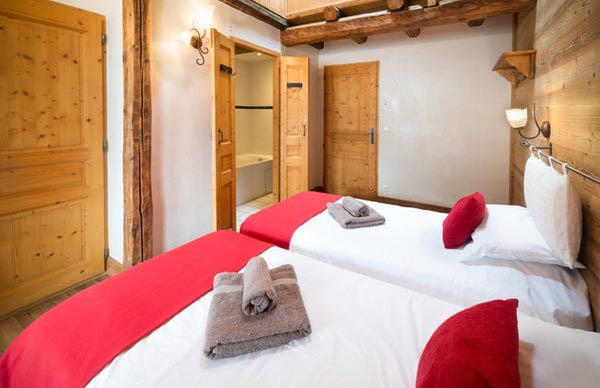 ♥ Pied de Voute is extremely well-located just 5 or 6 minutes on foot from the nightlife at the centre of Méribel.
♥ Accessing the pistes is even easier as guests in this chalet benefit from a private mini-bus service to and from the slopes.
♥ In terms of the accommodation, Chalet Pied de Voute is a big old bird. She has eight bedrooms spread over three floors and all bedrooms have en-suite shower or bathroom.
♥ Upstairs, there's a small lounge area (interior designers would probably call it a "snug") but you're more likely to spend your time in the main lounge which is, not unusually, on the ground floor. And it is vast… particularly if you are small. Or short-sighted.
♥ Key features, apart from the space, include the large fireplace and stunning vaulted ceiling, a legacy of the previous agricultural incarnation of this building.
♥ Seating for fifteen plus at the large table and plenty of sofa space for after dinner.
♥ Please note that, for guests in this chalet, we offer a private mini-bus service to and from the slopes. Service available from 8.30 – 10.30am and 4.00pm – 6.30pm.