Chalet Lisette: 12 bedrooms for up to 24 guests (23 + 1)
Individual bookings are taken for this chalet
♥ Chalet Lisette is perfect for groups of up to 24 friends or families. Just perfect for a real good get together or for smaller groups happy meeting up with like minded skiers and boarders.
♥ The living room is located on the second floor and has a fabulous open fire. The dining room takes you out onto a beautiful open sunny terrace which is perfect for a glass of wine at the end of the day. There is even a bubbling hot tub for you to relax and enjoy.
2017/18 PRICES:
Price start at £399 per person for low season up to £949 per person in the peak weeks.
♥ Each of the bedrooms is very comfortable although slightly basic. They all have en-suite facilities.
♥ Parking is available with the chalet.
♥ There is free Wifi access, ski lockers, TV/DVD and an iPod docking station.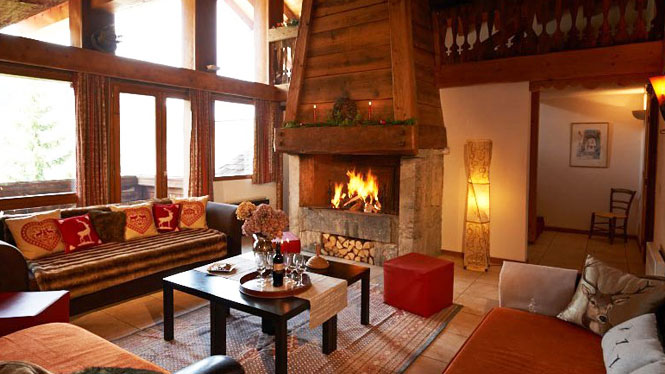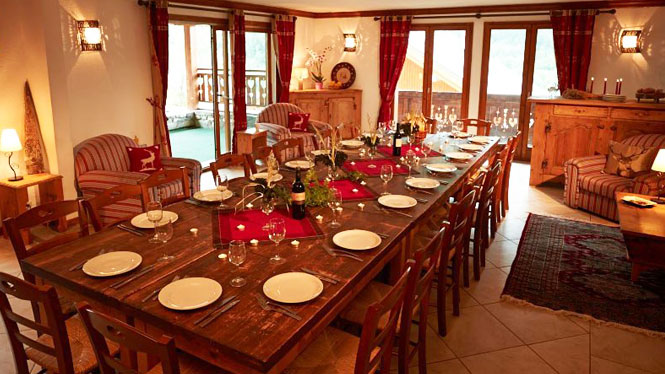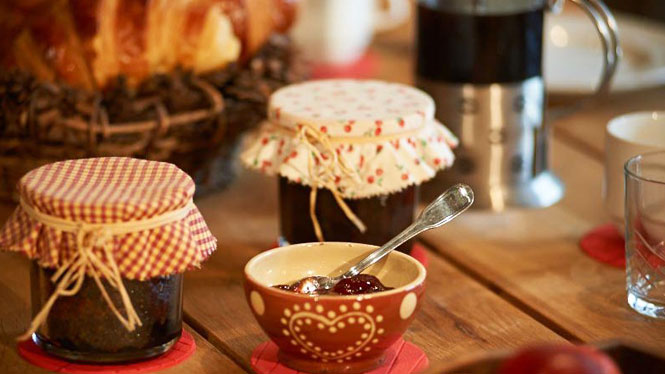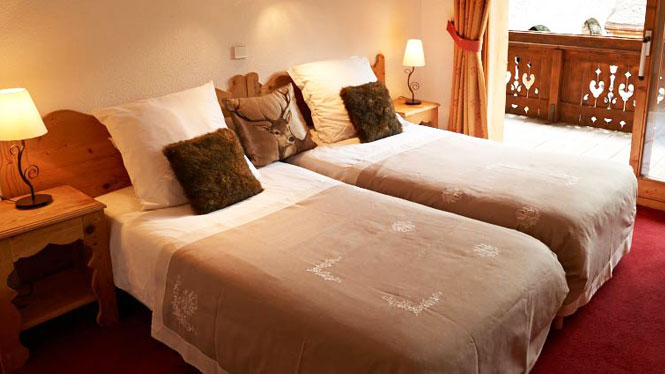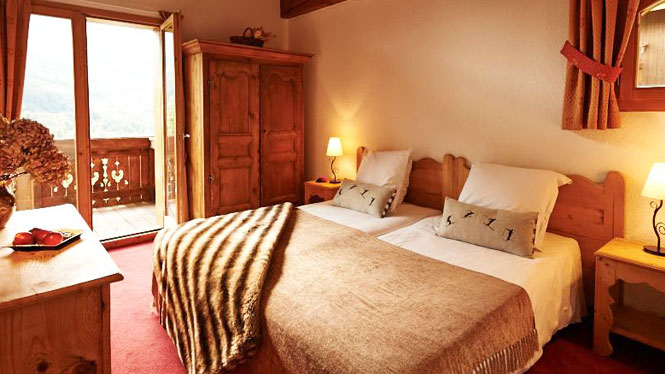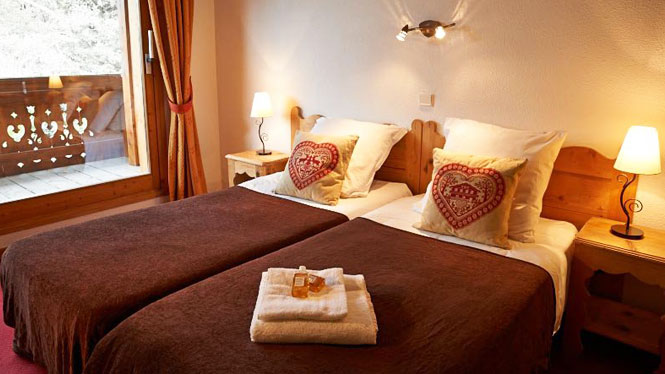 On First Floor
Bedroom 1 Twin with ensuite shower room, WC & balcony
Bedroom 2 Twin with ensuite shower room & WC
Bedroom 3 Twin with ensuite shower room & WC
Bedroom 4 Twin with ensuite shower room, WC & access to terrace
On Second Floor
Bedroom 5 Twin with ensuite shower room, WC & balcony
Bedroom 6 Twin with ensuite Shower + WC
Bedroom 7 Twin with ensuite shower room, WC & balcony
Bedroom 8 Twin with ensuite shower room, WC & balcony
Bedroom 9 Single/small double with ensuite shower room + WC
On Third Floor
Bedroom 10 Twin with ensuite bath + WC
Bedroom 11 Twin with ensuite bath + WC
Bedroom 12 Twin with ensuite bath + WC
Floor Area Approx 400m2
Sample Catered Menus:
♥ Tomato, Mozzarella & Avocado Salad
♥ Roast Leg of Lamb with Rosemary & Garlic
Roast Potatoes, Honey-glazed carrots & Mange Tout
♥ Vegetarian: Vegetable Dauphinoise
♥ Apple, Blackberry & Walnut Crumble
♥ Cheese Course
♥ Fresh Coffee & Chocolates
♥ Roasted Red Pepper Soup & Croutons
♥ Home-Baked Lasagne
Vegetarian: Vegetable Lasagne
Tomato, Rocket & Red Onion Salad
Green Salad & Garlic Bread
♥ Frozen Raspberry Bombe
♥ Cheese Course
♥ Fresh Coffee & Chocolates