Chalet Chardon: 7 bedrooms for up to 14 guests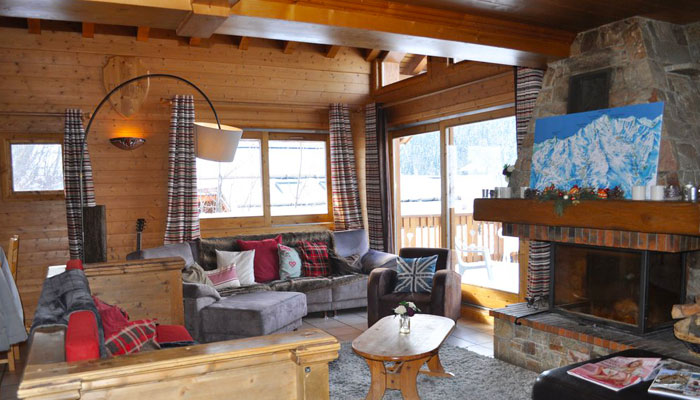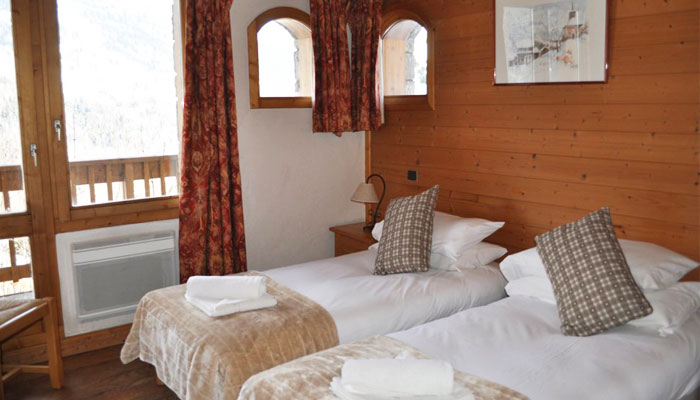 Chalet Chardon is a beautiful chalet that is located in the Mussilon/Plan Moulin district of Meribel. The chalet is set a little back from the road and accessed via a set of steps. This setting then gives some fantastic and stunning views of the mountains. The large balcony which leads off the lounge and dining room, and all the bedrooms can enjoy the fabulous views. Many of the bedrooms also have balconies.
The interior of the chalet is a classic mix of Alpine meets modern. The tiled or wooden floors, pine panelling throughout and cosy soft furnishings and rugs create a lovely atmosphere. The large exposed stone fireplace is the main focus point of the lounge which also has a TV and DVD player. Throughout the property there is a lovely bright and airy feel, thanks to the many large windows and some high or sloping ceilings, as well as skylights in some bedrooms and bathrooms.
On the lower ground floor there is a ski and boot room, as well as a sauna.
Facilities
♦ Fireplace
♦ Wifi Access
♦ 2017/2018 Ski Deals
Ground Floor:
Entrance to chalet. Sauna & shower, wc. Ski & boot room.
Room 3 Twin room with bath/wc/balcony. (£2.45 per person per night supplement)
Room 2 Twin room with bath/wc/balcony. (£2.45 per person per night supplement)
Room 1 Twin room with bath/wc/balcony. (£2.45 per person per night supplement)
First Floor:
Large open-plan living/dining room with open fire, TV & DVD player. Generous balcony.
Room 6 Twin room with bath/wc/balcony. (£2.45 per person per night supplement)
Room 5 Twin room with bath/wc/balcony. (£2.45 per person per night supplement)
Room 4 Twin room with bath/wc/balcony. (£2.45 per person per night supplement)
Second Floor:
Room 7 Twin room with bath/wc