Les Airelles Apartments: 1 & 2 bedrooms for up to 5 guests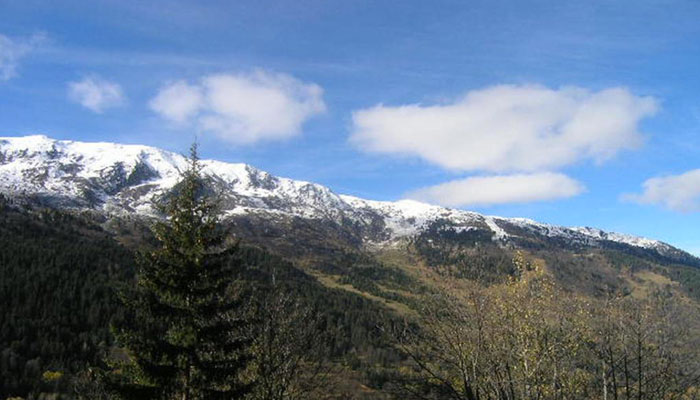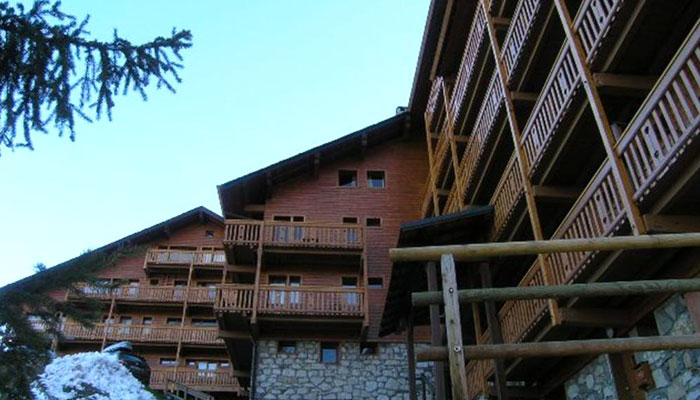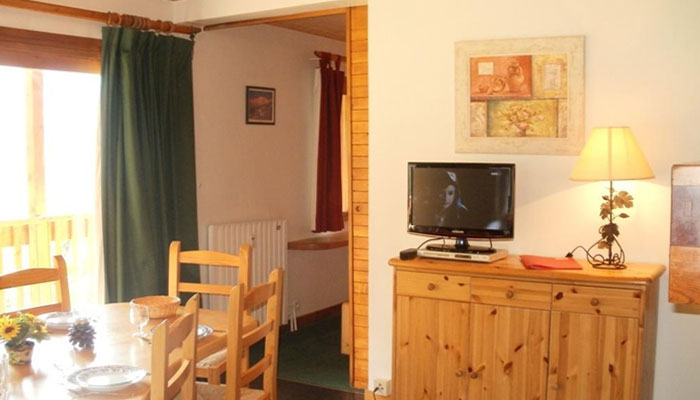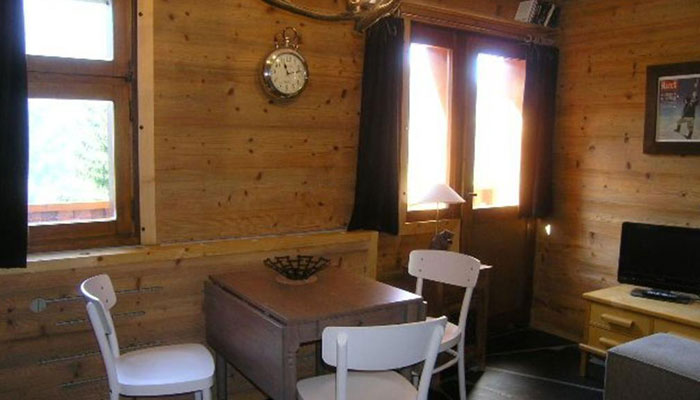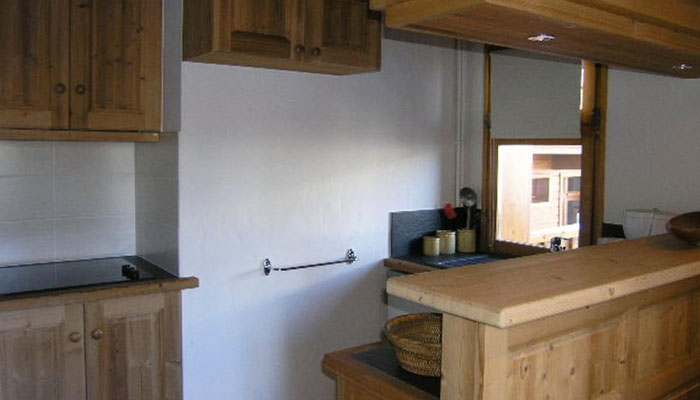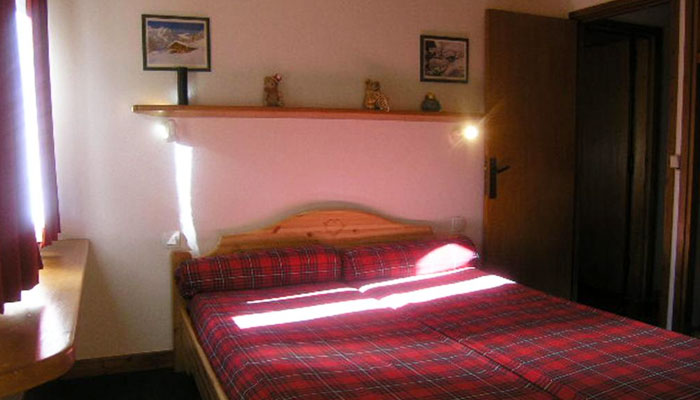 Location: Route Renarde. Meribel 1600 area.
♦ Les Airelles offers accommodation just below Méribel 1600 and is just 50 m from the ski slopes.
♦ A TV and DVD player are available in some units. There is also a kitchen, equipped with a dishwasher, microwave and refrigerator.
♦ Shops and restaurants can be found 150 m away.
♦ Les Airelles is 100 m from the ski bus stop down to the town centre or up to the Rond Point. The walk down to town centre would be about 10 or 15 minutes. By bus about 5 minutes.
♦ Nearby is the excellent bar/restaurant Aux Petite Oignons and Above 1600 is the famous Rond Point apres ski spot. You can ski back home from there in the afternoons.
Apartments for 4-5 persons
Distance to piste. Approx only ~50m to the Doron piste which leads down to Chaudanne.
General apartment description:
Although only one main bedroom they do have extra sleeping areas for up to 5 people. Check which lay out suits you best and we will do a search for you.
All apartments have:
Kitchenette (dishwasher + refrigerator + electric cooker + microwave); TV; balcony; ski room
4 persons (25m²) n°10
♥ 1-room studio
♥ sleeping alcove in the hall (bunk bed)
♥ living room (double sofa-bed)
♥ bathroom (washbasin + shower + toilet)
♥ 2nd floor
♥ floor plan°
4 persons (33m²) n°D1
♥ 1-room studio
♥ sleeping alcove (2 single beds)
♥ living room (double sofa-bed)
♥ bathroom (washbasin + bath + toilet)
♥ terrace
♥ pets not allowed
♥ no smoking!
♥ ground floor
5 persons (53m²) n°4
♥ 2-room apartment
♥ bedroom (3 single beds)
♥ living room (2 single sofa-beds)
♥ bathroom (washbasin + shower)
♥ separate toilet
♥ oven
♥ washing machine
♥ no smoking!
♥ 1st floor