Carlines Apartments: 1 & 2 & 3 bedrooms for 4 to 8 persons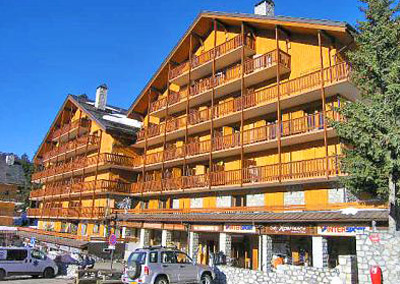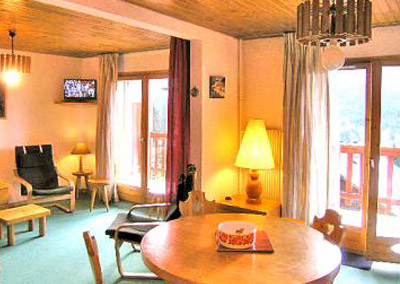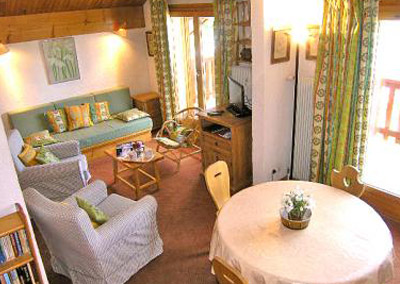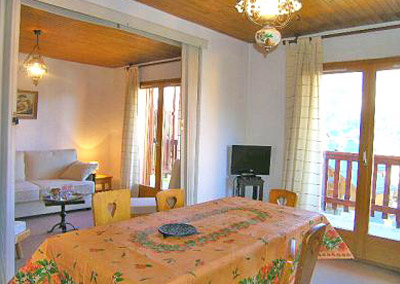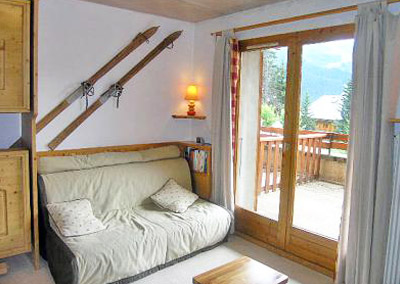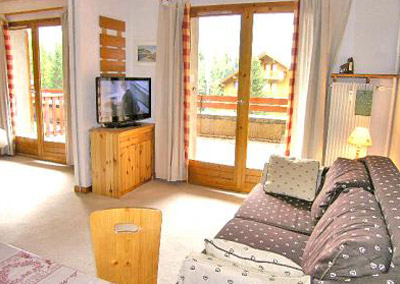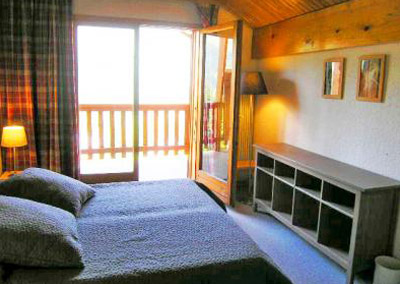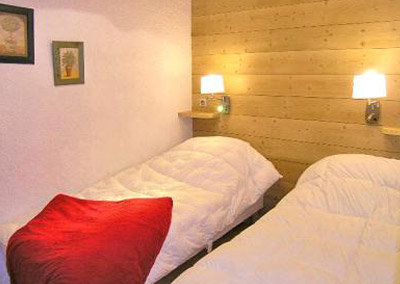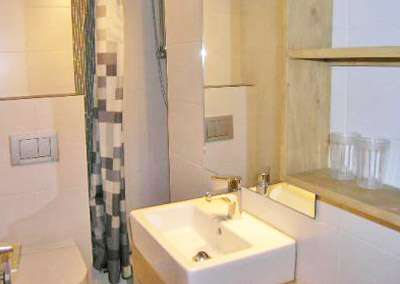 ♥ Distance to the piste by the tourist office escalators ~Approx 150m only. a few minutes walk.
♥ General apartment description: These apartments are very well equipped and located right in the town centre.
♥ They all have:
Kitchenette (dishwasher + refrigerator + electric cooker + microwave); TV; balcony or terrace; ski locker.
♥ Check which layout suits you best then we will find a suitable apartment for you.
4 persons (28m²) n°E7
♥ 2-room apartment
♥ bedroom (2 single beds)
♥ living room (double sofa-bed)
♥ bathroom (washbasin + bath)
♥ separate toilet
♥ oven
♥ balcony
♥ pets not allowed
♥ 1st floor
4 persons (33m²) n°D1
♥ 1-room studio
♥ sleeping alcove (2 single beds)
♥ living room (double sofa-bed)
♥ bathroom (washbasin + bath + toilet)
♥ terrace
♥ pets not allowed
♥ no smoking!
♥ ground floor
5 persons (28m²) n°D16
♥ 2-room apartment
♥ bedroom (double bed + loft bed for 1 person)
♥ living room (2 pull-out beds)
♥ bathroom (washbasin + bath)
♥ separate toilet
♥ DVD player
♥ oven
♥ washing machine
♥ tumble dryer
♥ balcony
♥ 3rd floor
5 persons (33m²) n°E1
♥ 1-room studio
♥ sleeping alcove (single bed + double sofa-bed)
♥ living room (double sofa-bed)
♥ bathroom (washbasin + bath + toilet)
♥ TV
♥ terrace
♥ ground floor
6 persons (45m²) n°D21
♥ 2-room apartment
♥ bedroom (double bed)
♥ living room with partition (2 double sofa-beds)
♥ bathroom (washbasin + bath)
♥ separate toilet
♥ balcony
♥ pets not allowed
♥ 4th floor
6 persons (45m²) n°D9
♥ 2-room apartment
♥ bedroom (2 bunk beds)
♥ living room (double sofa-bed)
♥ bathroom (washbasin + shower)
♥ bathroom (washbasin + bath)
♥ separate toilet
♥ balcony
♥ 2nd floor
6 persons (60m²) n°D23
♥ 3-room apartment on 2 floors
♥ 2 bedrooms (each with 2 single beds)
♥ mezzanine with sloping ceiling (single bed)
♥ living room (single sofa-bed)
♥ bathroom (washbasin + shower)
♥ bathroom (washbasin + bath + toilet)
♥ separate toilet
♥ DVD player
♥ balcony
♥ 5th floor
6 persons (60m²) n°D23
♥ 3-room apartment on 2 floors
♥ 2 bedrooms (each with 2 single beds)
♥ mezzanine with sloping ceiling (single bed)
♥ living room (single sofa-bed)
♥ bathroom (washbasin + shower)
♥ bathroom (washbasin + bath + toilet)
♥ separate toilet
♥ DVD player
♥ balcony
♥ 5th floor
♦ Visitor's tax payable upon arrival
♦ Deposit 250 € per property payable upon arrival
♦ Check-in from 17:00 on day of arrival
♦ Check-out by 9:00 on day of departure
♦ Final cleaning by guest or for a fee
4-person apartment= 50-60 €
5-person apartment= 50-60 €
6-person apartment= 70 €
8-person apartment= 95 €
♦ Bed linen + Set of towels to be brought by guest or available for 22-26 € per person (reservation required!)
♦ Pets allowed (free of charge)
♦ Baby cot 41 € per cot/week (reservation required!)
♦ Baby chair 30 € per chair/week (reservation required!)
♦ Prams (buggies) 52 € per pram/week (reservation required!)
♦ Covered parking for a charge in the resort
♦ Car parking in the close vicinity and free of charge
♦ Ski bus bus stop ~50m away