Chalet Mira Belum: sleeps up to 12 guests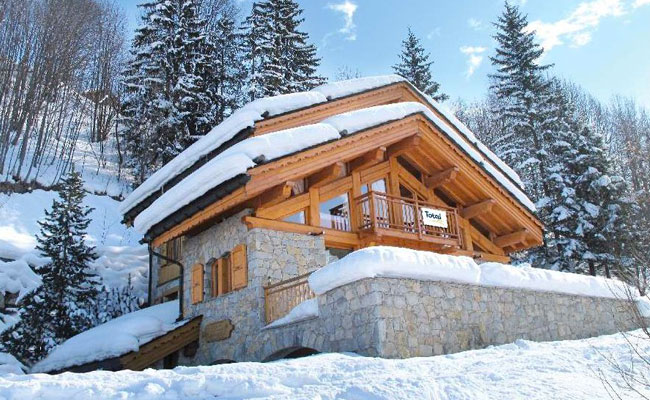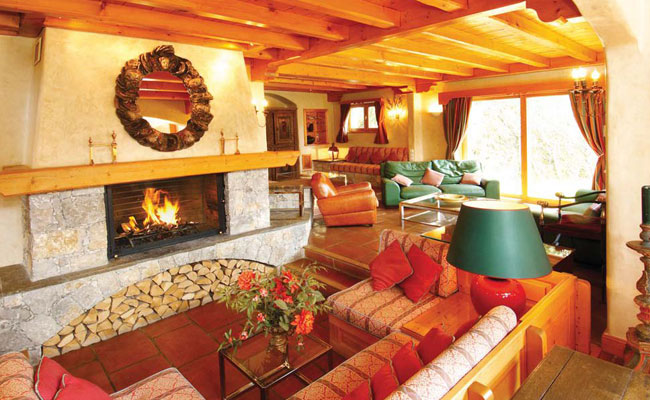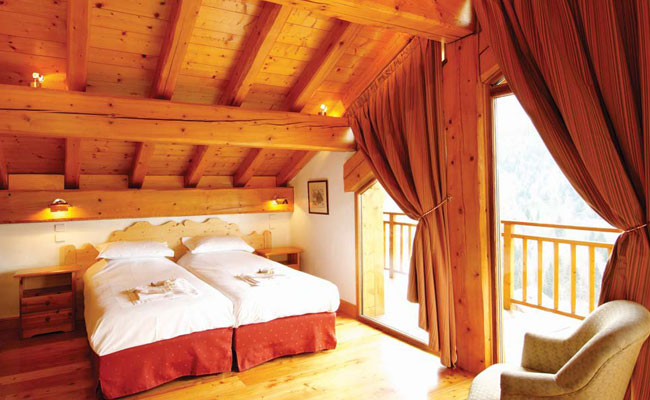 Chalet Mira Belum is full of character with traditional beamed ceilings, carved door archways and comfortable furniture. The lounge/dining area has a huge stone fireplace which provides the perfect surroundings for dinner.
Large windows open up on to the large sunny terrace that gives the stunning mountain views that inspired the chalet's name. This is where you find the hot tub so you can relax and watch the sun dip at the end of yet another fantastic ski day.
All the bedrooms have private facilities with a hairdryer. There is a ski room with heated boot warmers and the lounge has a high-tech TV with DVD.
The chalet is a lovely mixture of traditional with modern touches and we are sure that it will be a popular choice amongst our Méribel chalets.
Ground Floor
Main entrance to building
Ski-room with heated boot warmers
First Floor
Kitchen
Open plan lounge and dining area with huge fireplace
Terrace with Hot-Tub
Second Floor
Room 1
Twin with en suite bath/wc and balcony (£3.45 per person per night supplement)
Room 2
Twin with en suite shower/wc
Room 3
Twin with en suite bath/wc and balcony (£3.45 per person per night supplement)
Room 4
Continental Twin with en suite bath/wc and balcony (£3.45 per person per night supplement)
Third Floor
Room 5
Twin with private bath/wc opposite in the corridor (£2.45 per person per night supplement)
Room 6
Master bedroom with continental twin plus small sitting area, en suite bath/shower/wc and balcony (£4.45 per person per night supplement)