Ravines: studios & 1 bedrooms apartments for up to 6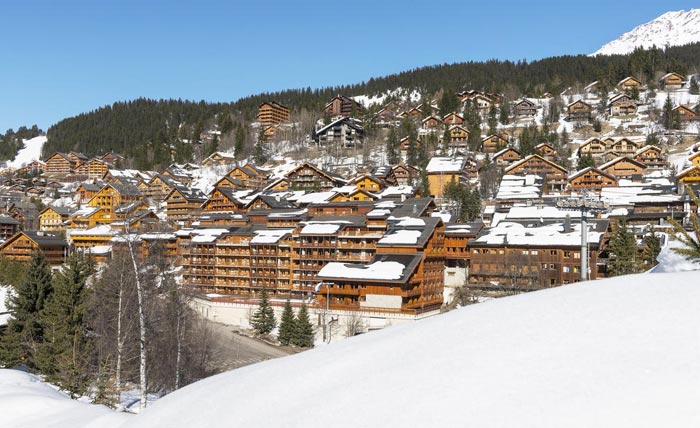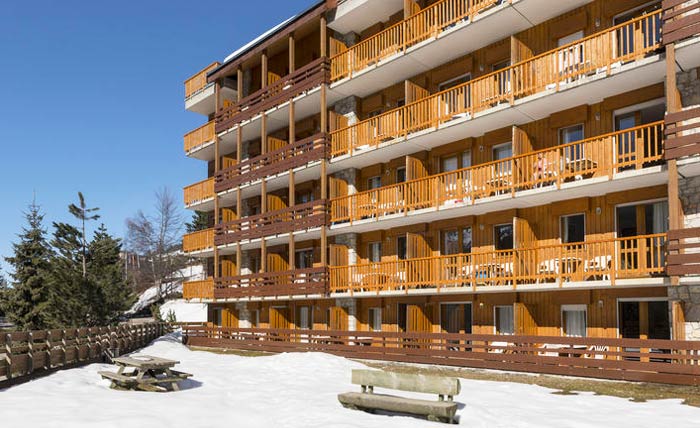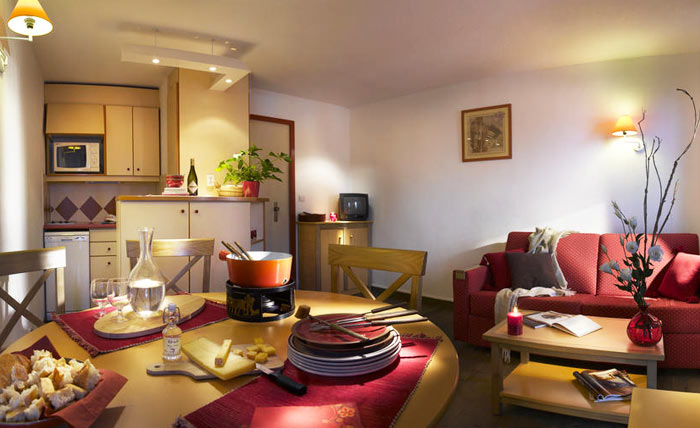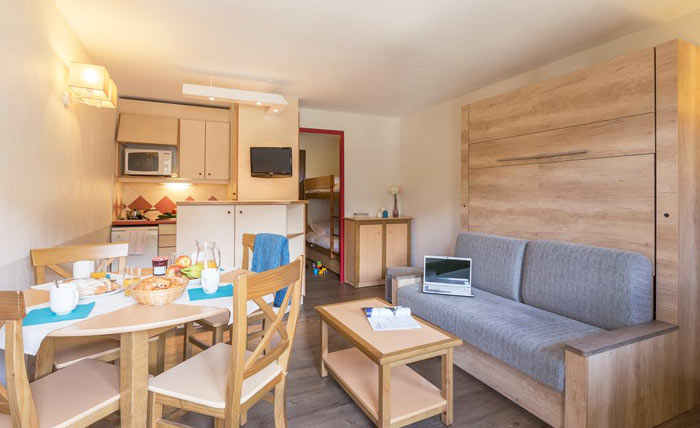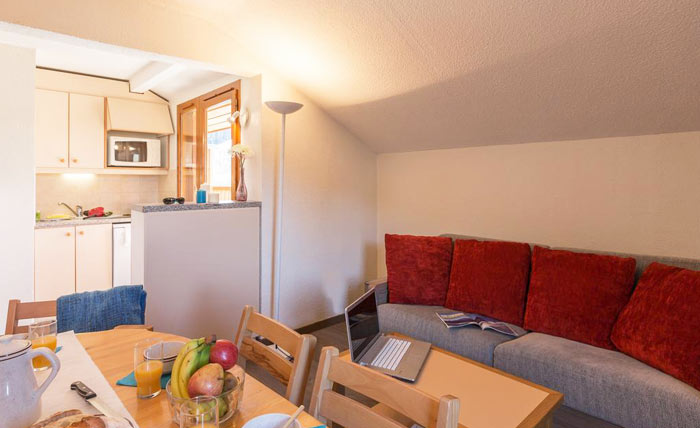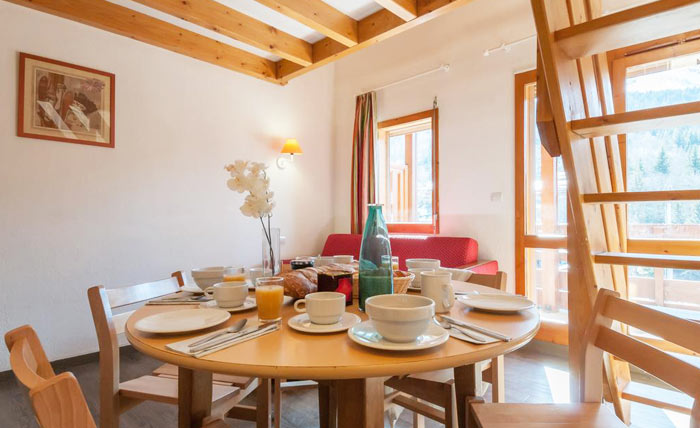 ♦ Located in Les Trois Vallées Ski Resort, in central Méribel, Les Ravines offers self-catering accommodation 400 m from the ski slopes.
♦ Set in a traditional, wooden and stone building, each studio or apartment at Les Ravines features a balcony or a terrace. Additional facilities include a private bathroom and a TV with national and international channels.
♦ Meals can be prepared in the kitchen with a microwave, dishwasher and coffee machine.
♦ There is a shopping delivery service available at an additional cost only during winter season.
♦ Guests have access to table tennis and billiards facilities. Free public parking is available on site.
Standard Studio (4 People)
1 bunk bed
1 sofa bed
Private bathroom ♦ Dishwasher ♦ Kitchenette ♦ Free WiFi
Balcony / TV / Toilet / Bathroom / Bath or Shower / Kitchenette / Refrigerator / Microwave / Dishwasher / Kitchenware / Coffee machine
Standard Studio with Mezzanine (6 People)
1 double bed
1 bunk bed
1 sofa bed
35 m² ♦ Private bathroom ♦ Dishwasher ♦ Kitchenette ♦ Free WiFi
Balcony / TV / Toilet / Bathroom / Bath or Shower / Kitchenette / Refrigerator / Microwave / Dishwasher / Kitchenware / Coffee machine
Standard Two-Room Apartment (6 People)
-Bigger than most in Méribel
Bedroom 1: 1 double bed
Living room: 1 sofa bed
Living room: 1 sofa bed
40 m² ♦ Private bathroom ♦ Dishwasher ♦ Kitchenette ♦ Free WiFi
Balcony / TV / Toilet / Bathroom / Bath or Shower / Kitchenette / Refrigerator / Microwave / Dishwasher / Kitchenware / Coffee machine